Porsche 718 Cayman and 718 Boxster
Named after the Porsche 718 race car, we said the latest iterations of the Boxster and the Cayman are 'your ticket to experiencing sports cars the way they're meant to be experienced.' Although the 718 Boxster and the 718 Cayman have traded their raspy flat-six motor for a turbocharged four-pot, both still retain the driving dynamics that made them the top choice among sports car enthusiasts . While both get a 2.0-litre and 2.5-litre flat-four engine option in other markets, we have to make do with the smaller engine that develops a respectable 300PS of power and 380Nm of peak torque.
Launch Date: February 15
Price: Boxster - Rs 85.53 Lakh; Cayman - Rs 81.63 Lakh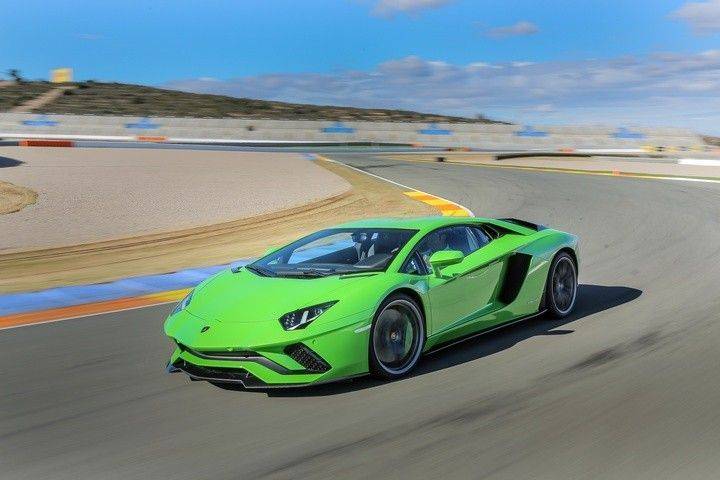 Lamborghini Aventador S
In recent years, we've heard many critics say that Lamborghini is no more the raging bull it used to be and that. Everyone's favourite bedroom poster carmaker has gone soft they said. Not just with the design of their cars but also the sheer raw nature  that made the Countach and the Muira  so enduring. In response, Lamborghini launched the Aventador S, and based on our initial impression of the car, we have to admit that the brand has only progressed through the years. With 740PS and 690Nm of torque from a V12, the Aventador S does 0-100kmph in just 2.9 seconds! The addition of four-wheel steering has made it not just stable and sharper during turn-in but also easier to park and use on a daily basis. Imagine that!
Launch Date: March 3
Price: Rs 5.01 Crore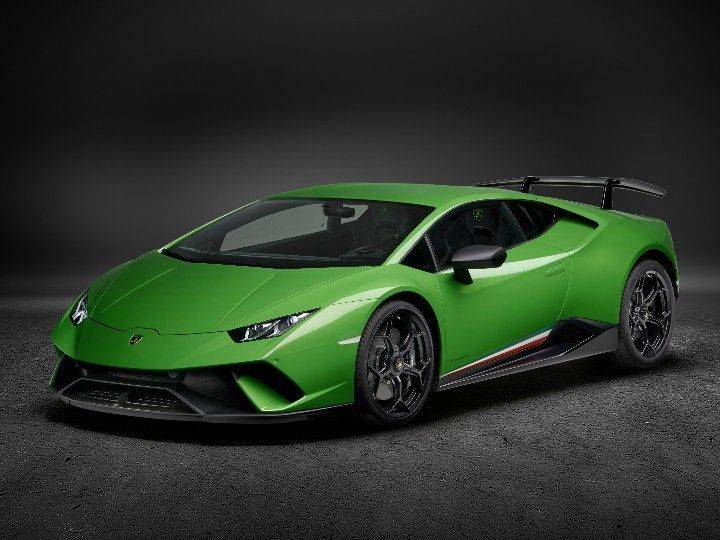 Lamborghini Huracan Performante
Lamborghini didn't rest with the launch of the Aventador S. No, they followed it up by launching the Huracan Performante, the fastest Lambo to go around Nordschleife thanks to some trick aero devices. Priced at Rs 3.97 crore, the Performante was the sixth Huracan model to be launched in India. Powered by a 5.2-litre V10 capable of producing 639PS and 600Nm, the Huracan shoots from 0-100kmph in 2.9 seconds, which is 0.3 seconds faster than the standard Huracan LP 610-4 Coupe.
Launch Date: April 7
Price: Rs 3.97 Crore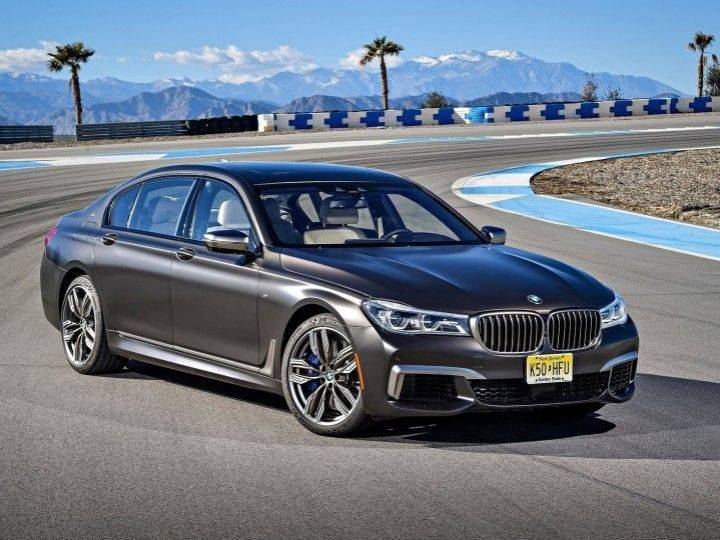 BMW M760Li x Drive and M760Li X Drive V12 Excellence
Powered by a 6.6-litre V12 twin-turbo petrol engine that produces 610PS of power and 800Nm of torque, the BMW M760Li xDrive and the M760Li V12 Excellence are the most powerful car to come out of Munich. And no, it's no aerodynamic sports car. Instead, these luxo-barges based on the regular 7 Series with added oomph are the most expensive BMWs you can get in the country. XDrive and an 8-speed Steptronic automatic 'box help it achieve 0-100kmph in 3.7 seconds! Mighty impressive for something that weighs close to 2 tonnes!
Launch Date: May 16
Price: Rs 2.27 Crore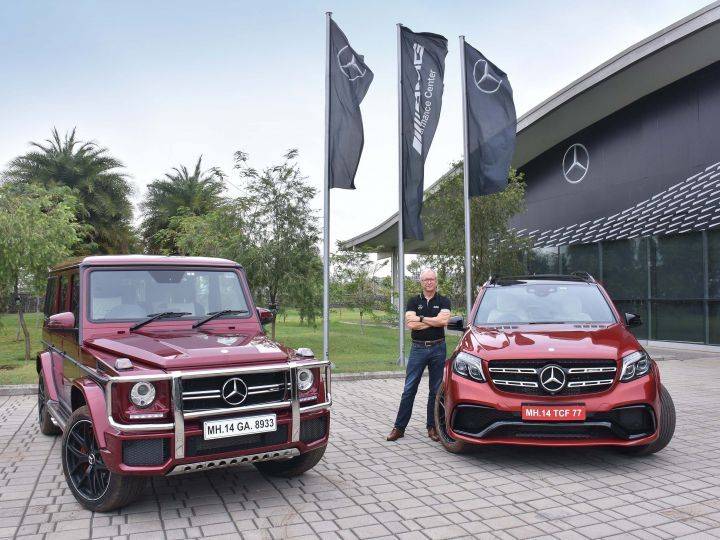 Mercedes-AMG G 63 'Edition463' and GLS 63
If low slung sports cars aren't your thing, then these mammoths might be what you need. The Mercedes-AMG G 63 'Edition 463' and the GLS 63 pack a 5.5-litre twin turbo engine 571PS and 760Nm and 585PS and 760Nm, respectively. The three-tonne G 63 hits 0-100kmph in 5.4 seconds while the GLS 63 does the same in 4.6 seconds. Both get tonnes of kit to make them stand out from their regular versions.
Launch Date: June 14
Price: GLS 63 - Rs 1.58 crore; G 63 Edition 463 - Rs 2.17 Crore (ex-showroom Pune)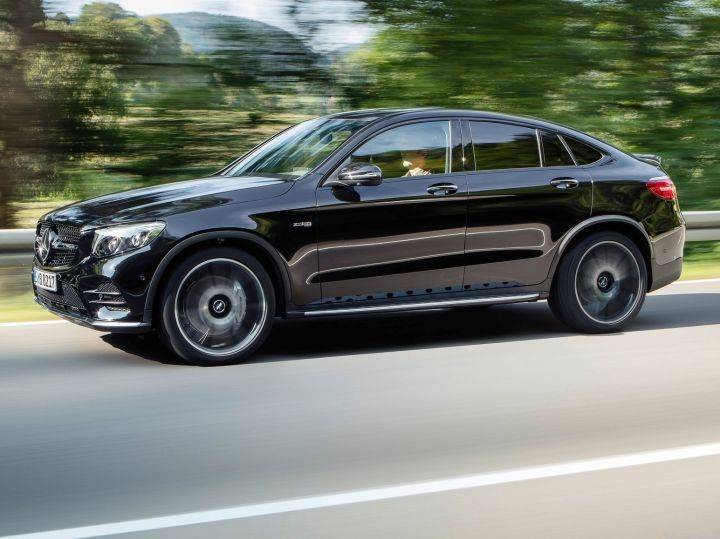 Mercedes AMG GLC 43 4Matic Coupe
The Mercedes-AMG GLC 43 4MATIC Coupe does 0-100kmph in less time than what you'd require to type ...erm ...Mercedes-AMG GLC 43 4MATIC Coupe. But jokes aside, the GLC on steroids with a cool sloping roof for a hat gets a 3.0-litre turbocharged V6 petrol motor that makes 367PS of power and 520Nm of torque. However, what hurts the GLC 43 is its high price tag, a result of it being offered as a CBU. This puts it against more capable rivals such as the Porsche Macan and the Jaguar F-Pace.
Launch Date: July 21
Price: Rs 74.80 Lakh (ex-showroom)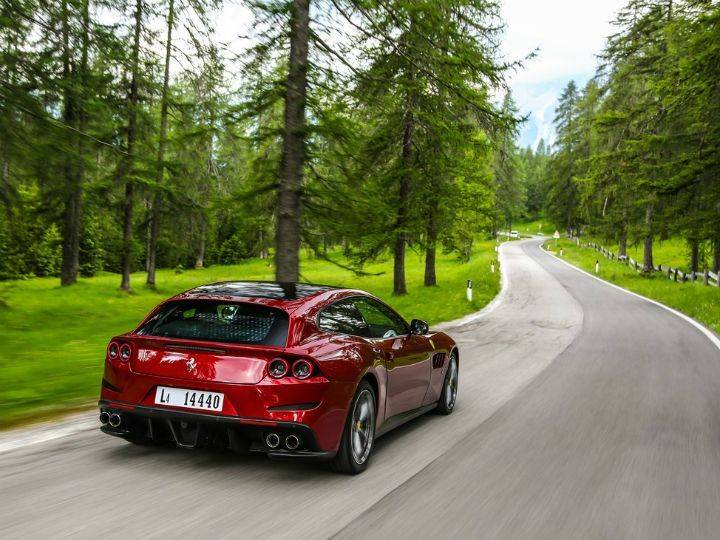 Ferrari GTC4 Lusso and GTC4 Lusso T
The GTC4Lusso and the GTC4Lusso T are Ferrari's take on an all-weather touring car. While the former is powered by a naturally-aspirated 6.3-litre V12 engine, the latter gets a turbocharged 3.9-litre V8 motor. The larger motor makes 690PS of power and 697Nm of peak torque propelling the four-seater from a standstill to 100kmph in just 3.4 seconds. The turbocharged motor makes a bit less power (610PS) and more torque (760Nm) and helps the grand tourer achieve 0-100kmph in 3.5 seconds.
Launch Date: August 2
Price: GTC4Lusso - Rs 5.2 Crore; GTC4Lusso T - Rs 4.2 Crore (ex-showroom)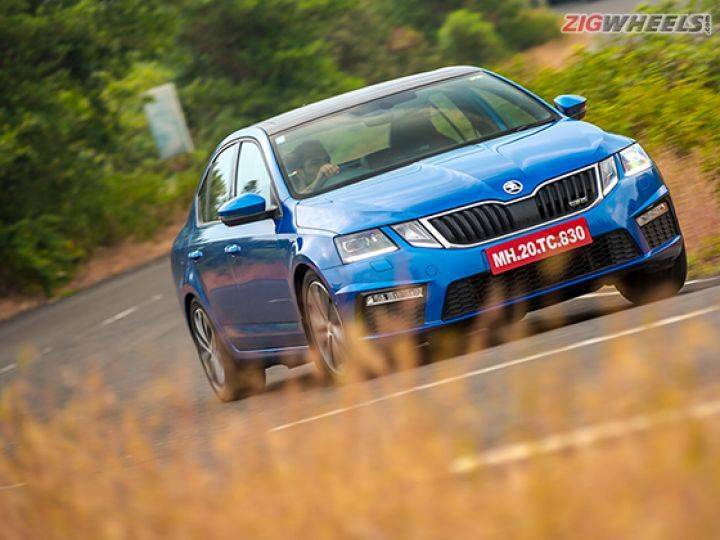 Skoda Octavia RS
The Octavia RS is something of a legend among car enthusiasts across the country. The first version that made 150PS was the first truly fast car we had ever set foot in. Although the Laura RS that followed didn't excite us much, the all-new Octavia RS had us in stitches! So how did Skoda do this?
Launch Date: August 10
Price: Rs 25.48 Lakh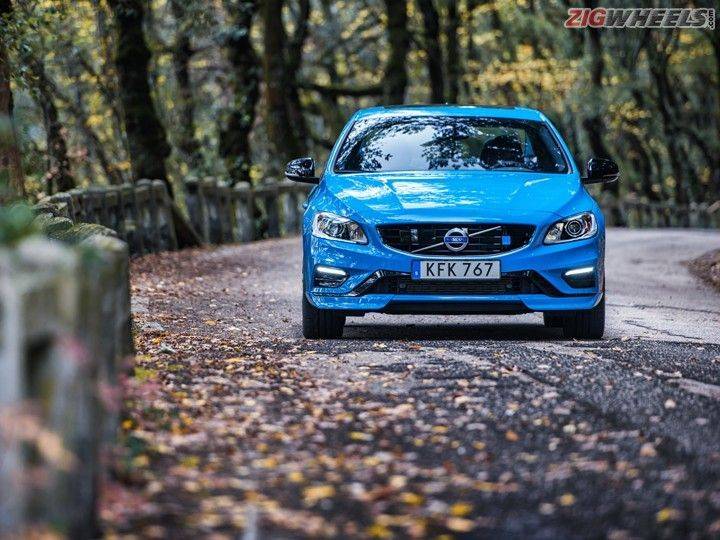 Volvo S60 Polestar
The S60 Polestar from Volvo is another sedan that caught our attention this year. Powered by a 2.0-litre petrol engine, the S60 Polestar packs 367PS of power and 467Nm of torque. All-wheel-drive helps the sedan achieve 0-100kmph in 4.7 seconds. But what's impressive is the amount of kit you get for Rs 54.96 lakh Volvo charges for the fastest iteration of the S60.
Launch Date: August 14
Price: Rs 54.96 Lakh (ex-showroom Delhi)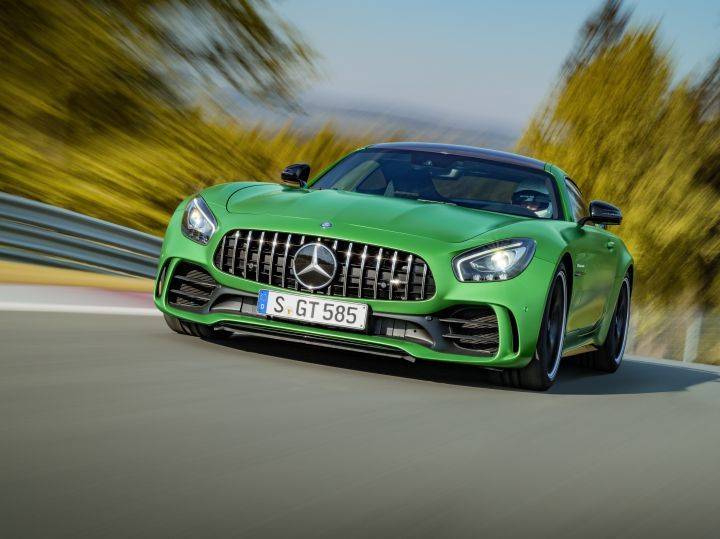 Mercedes-AMG GT R and GT Roadster
Yes, Mercedes-Benz had quite a lot for us this year. Adding to their already extensive lineup for India, the Stuttgart-based manufacturer brought not just a drop-top version of the AMG GT but also 'The Beast From Green Hell'. The very green car you see above produces 585PS of power and 700Nm of torque from a 4.0-litre twin-turbocharged V8 engine. It has a top speed of 318kmph and can hit 100kmph in just 3.6 seconds! Read more about it here.
Launch Date: August 21
Price: AMG GT R - Rs 2.23 Crore; AM GT Roadster - Rs 2.19 Crore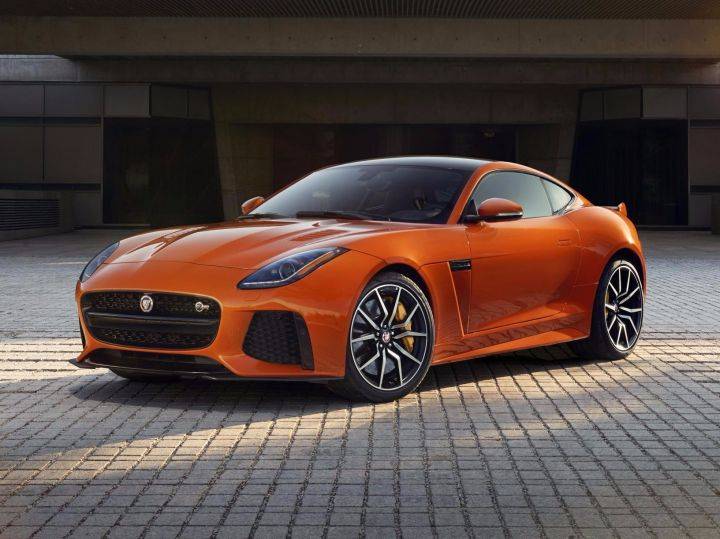 Jaguar F-Type SVR
The F-Type SVR is not only the most expensive Jaguar you can buy in India, it is also the most powerful. Tuned by in-house performance division Special Vehicle Operation, the F-Type SVR is powered by a 5.0-litre supercharged V8 engine that develops 583PS of power and 700Nm of twisting force. To make it stand apart from the regular car, the SVR gets larger air intakes, new charge air coolers and an Inconel titanium lightweight exhaust system. If there was ever a British muscle car, the F-Type SVR is definitely it!
Launch Date: August 25
Price: Coupe - Rs 2.45 Crore; Convertible - Rs 2.63 Crore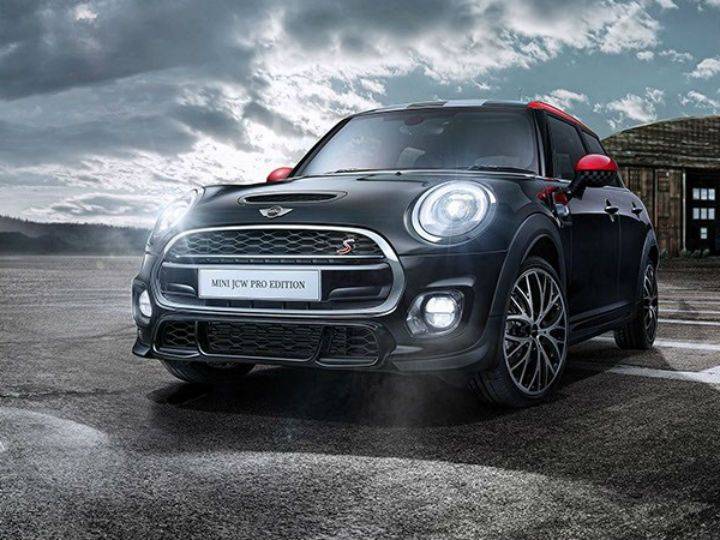 Mini JCW Pro Edition
Limited to just 20 units, the Mini John Cooper Works Pro Edition was sold exclusively via Amazon India's website. Like all MINI models, the JCW Pro Works was brought to the country via the CBU route and is based on a 3-Door Mini Cooper S. Powering the JCW Pro Edition is a 2.0-litre turbo-four with 210PS and 300Nm of peak torque on tap giving it a 0-100kmph figure of 6.5 seconds, 02 seconds faster than the standard version. It also came with original JCW accessories for some added oomph in the styling department.
Launch Date: September 30
Price: 43.90 Lakh (ex-showroom)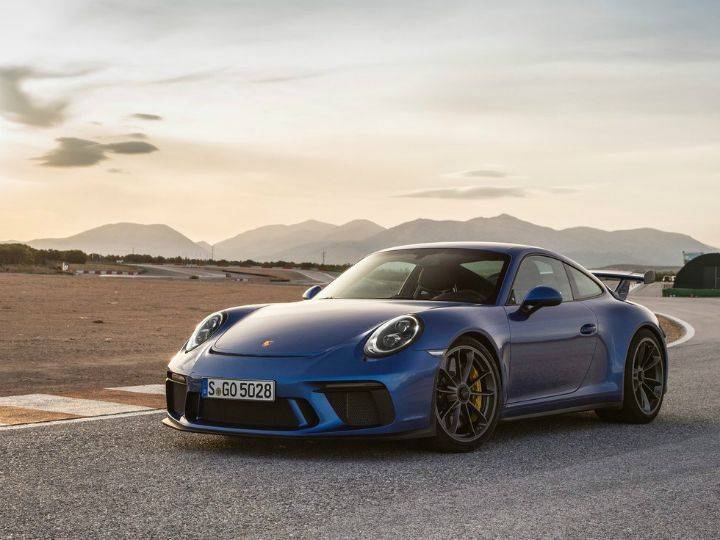 Porsche 911 GT3
Porsche launched the 911 GT3 within seven month of its global unveilling. The second iteration of the iconic track weapon based on the 991 platform witnessed the return of the manual transmission. Thanks to improved aero, the new sports car generates 20 per cent more downforce than before. The GT3 is powered by a naturally-aspirated 4.0-litre flat-six engine that develops 600PS of power and 460Nm of peak torque. While that may seem less on paper, what makes the GT3 one of the most sought-after version is the driving dynamics it promises to offer. Compared to the 991.1 GT3, the new car features improved front and rear suspension, rear wheel steering and an electrically-actuated rear differential.
Launch Date: October 9
Price: Rs 2.31 Crore (ex-showroom)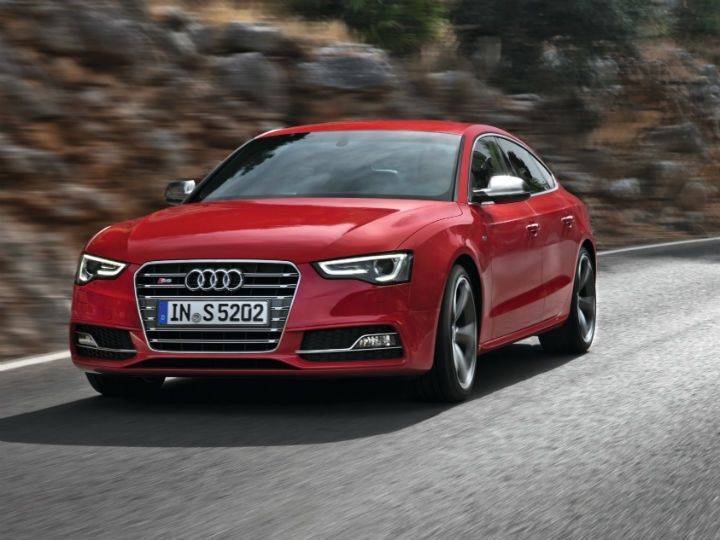 Audi S5 Sportback
Audi launched the A5 singlings in India by calling them the Brat Pack. To see how bratty they were, we went to drive the S5 Sportback and here's what we thought of it. The 3.0-litre TFSI V6 powering the S5 produces 333PS of power and 440Nm of torque. 0-100kmph comes in just 5.1 seconds while the top speed is limited to 250kmph. Although not as outlandish as the RS variants, we believe the S5 is all the car you'll ever want.
Launch Date: October 20
Price: Rs 62.95 Lakh (ex-showroom Delhi)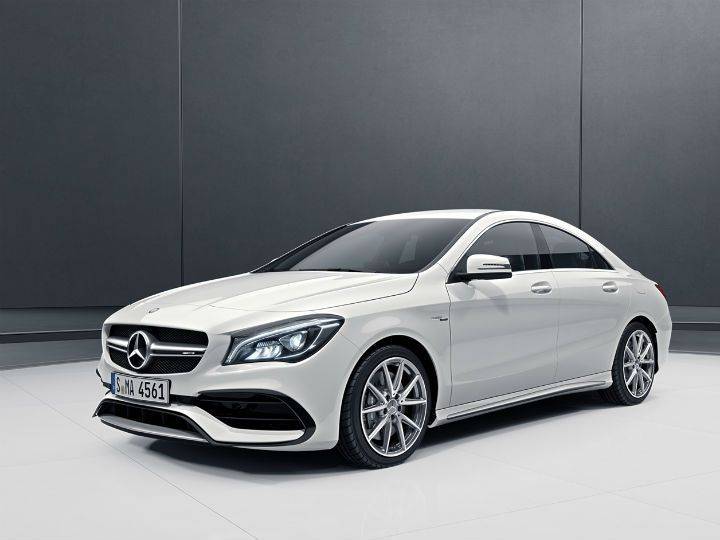 Mercedes-AMG CLA 45 and GLA 45
As if launching three gigantic performance SUVs were enough, Mercedes-AMG decided to launch the updated CLA 45 and the GLA 45 in the penultimate month of the year. Although both cars remain mechanically unchanged, they produce 21PS and 25Nm more than before. This takes up the power and torque figures from the 2.0-litre petrol to 381PS and 475Nm, respectively. However, its claim to fame has to be the fact that it is the most powerful, mass-produced four-pot in the world. Enough said.
Launch Date: November 7
Price: CLA 45 - Rs 75.2 Lakh; GLA 45 - Rs 77.85 Lakh (ex-showroom)
---
Source: zigwheels.com