Zardari fumbled for a few seconds as he went on to refer to India, describing it first as 'our friend' and then going on to call it a 'neighbouring' country. 
---
The treaty also establishes ground rules for conducting environmental impact assessments for commercial activities in the oceans
---
On Sunday, The Kerala government agreed with the United Nations (UN) Women to boost women-friendly activities in the State's tourism sector.
---
Despite initial promises of a more moderate stance, the Taliban has banned girls' education beyond sixth grade and women from public spaces such as parks and gyms. Women are also barred from working at national and...
---
World Wildlife Day is one of the United Nations international days to celebrate all the world's wild animals and plants and the contribution that they make to our lives and the health of the planet.
---
Indian-American Republican presidential candidate Nikki Haley said she strongly supported then president Donald Trump's decision to cut nearly USD 2 billion of military aid to Pakistan because that country supported...
---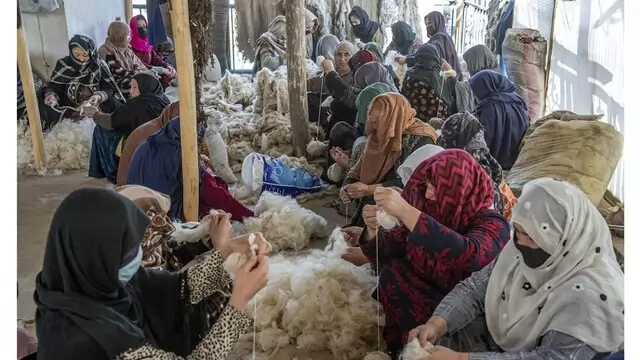 United Nations Secretary General Antonio Guterres pointed to Afghanistan where 'women and girls have been erased from public life' and said women's sexual and reproductive rights are being rolled back in many countries.
---
While exercising India's Right to Reply, Mathur also said that Pakistan must look at its own track record as a state that harbours and provides safe havens to terrorists and does so with impunity
---