While stories of miraculous rescues briefly buoyed spirits, the grim reality of the hardship facing survivors cast a pall over devastated communities. 
---
The number of Indians residing in Turkey is around 3,000 out of which about 1,800 live in and around Istanbul, while 250 are in Ankara and rest are spread all over the country, according to the official.
---
From the rubbles of the earthquake, some extraordinary survival tales have emerged, including a newborn baby pulled alive from rubble in Syria, still tied by her umbilical cord to her mother who died in Monday's quake.
---
As search teams from nearly 30 countries race against time, the last two days have brought dramatic rescue, including small children emerging from mounds of debris more than 30 hours after Monday's pre-dawn quake. But with...
---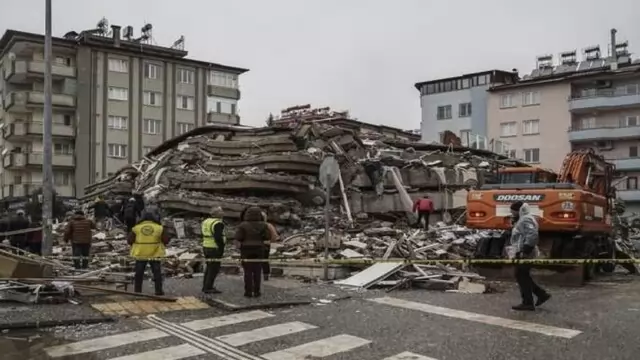 Over two dozen countries have sent their relief teams along with relief material to Turkey, including India. The earthquake and the toll is the largest in the region in decades. 
---
Television images on Tuesday showed thick black smoke rising from burning containers at Iskenderun Port. Reports said the fire was caused by containers that toppled over during the powerful earthquake that struck southeast...
---
Cities and towns in eight states and Union Territories of India fall under zone five, putting them at great risk of earthquakes of the highest intensity.
---
'Communities are grappling with an ongoing cholera outbreak and heavy rain and snow. In this context and one of more than a decade of conflict, this earthquake is utterly unbearable', said UNICEF Spokesperson James Elder...
---