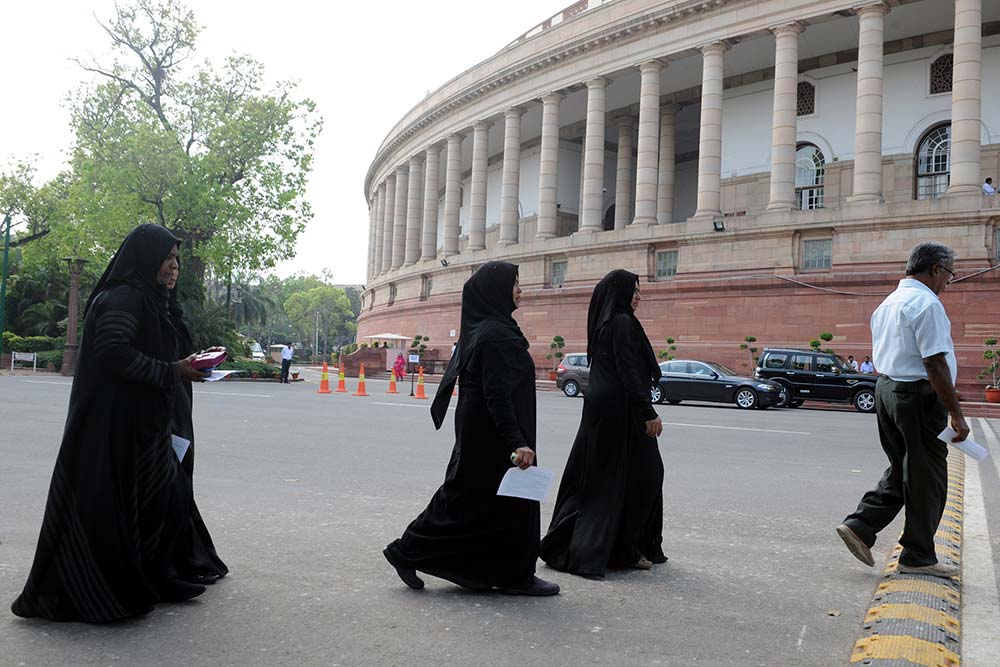 Contentious Bills like the Triple Talaq needed scrutiny, feels the Opposition but the NDA, as data shows, does not believe in delaying its stamp of authority
---
It is unfortunate that triple Talaq Bill law did not pass with a unanimous vote in Lok Sabha and Rajya Sabha.
---
The ruling BJP has issued a whip to its MPs, asking them to ensure their presence in the House.
---
Parliament approved the bill that makes instant triple talaq a criminal offence, after the contentious legislation was passed by Rajya Sabha.
---
Most of the Opposition parties objected to the provision of criminalising instant triple talaq, which comes into effect when a Muslim man utters the word "talaq" thrice in front of her wife.
---
Law Minister Ravi Shankar Prasad defended the Triple Talaq Bill, saying the law was a must for gender equality and justice
---
PDP chief Mehbooba Mufti and National Conference leader Omar Abdullah engaged in a war of words on Twitter after the passage of the Triple Talaq Bill in Rajya Sabha.
---
Participating in the debate on the triple talaq bill, senior Samajwadi Party leader Azam Khan made some objectionable observations on BJP's Rama Devi who was presiding over the proceedings.
---