Two months after he concluded the Kanniyakumari-to-Kashmir Bharat Jodo Yatra, Rahul Gandhi now stands disqualified as a Member of Parliament and it's uncertain whether he would be able to contest the 2024 general election....
---
Earlier in the day, the Lok Sabha Secretariat said Gandhi has been disqualified from the Lok Sabha, a day after a Surat court convicted him in a 2019 criminal defamation case. 
---
Calling it a 'conspiracy', the grand old party, Congress, has reacted strongly to the disqualification of Rahul Gandhi saying he is continuously 'fighting…to save democracy'.
---
Key Indian opposition Congress party leader Rahul Gandhi lost his parliamentary seat as he was disqualified following his conviction by a court that found him of guilty of defamation over his remarks about Prime Minister...
---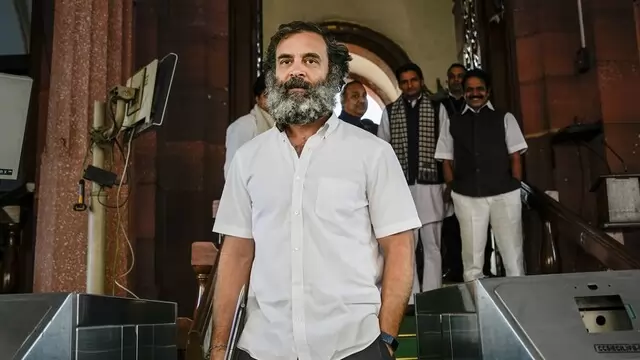 Announcing Rahul Gandhi's disqualification, the Lok Sabha Secretariat in a notification said that it was effective from March 23, the day of his conviction.
---
A local CPI(M) leader from the constituency, on condition of anonymity, told PTI that the action against Gandhi showed that BJP had scant regard for democracy in the country.
---