The decision to revoke the mask mandate during the September 22 DDMA meeting was anything but unanimous and there were many differences, according to the minutes of the meeting.
---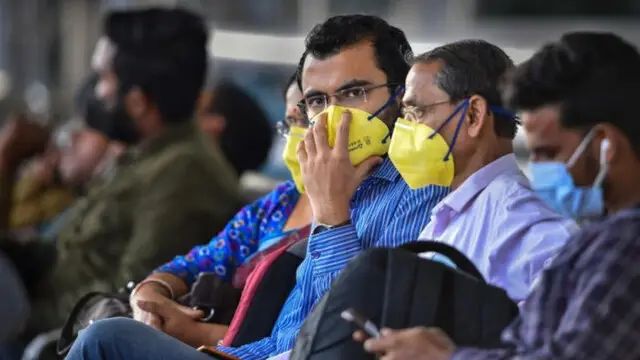 The COVID-19 protocols should be strictly followed in the campus and the institute authorities have been given directions in this connection, said Health Secretary.
---
A senior official said that a mask mandate in Delhi is expected as nearby districts of Noida and Ghaziabad have already enforced it.
---
South Korea will ease its outdoor mask mandate starting next week as COVID-19 infections and hospitalizations decline.
---
The Delhi Disaster Management Authority has decided to not close schools but chose to come up with a separate standard operating procedure.
---
India on Monday saw a surge of 90 per cent as it reported 2,183 new COVID-19 infections in the last 24 hours.
---
The Health and Family Welfare Department's order comes in the wake of rising COVID-19 cases in the capital.
---
Delhi reported over 500 cases on Sunday - compared to around 200 a week ago - and a positivity rate of 5.33 per cent.
---