You'll come across many engineers who then pursue other non-technical fields. One such Engineer turned Marketeer, Founder of All Stars Digital Riddhi Chhabria Asrani, is still on a path to pursue what lies ahead.
---
Agam believes in the beneficial and symbiotic nature of relationships between businesses and end customers brought in with the revolutionary Web 3.0 technology. In his proprietary formula, Agam explains the significance of...
---
The agency offers new and updated SEO solutions to small businesses, marketers, brands, startups, and individuals that desire to maximization of their revenues with the right use of social media and the internet.
---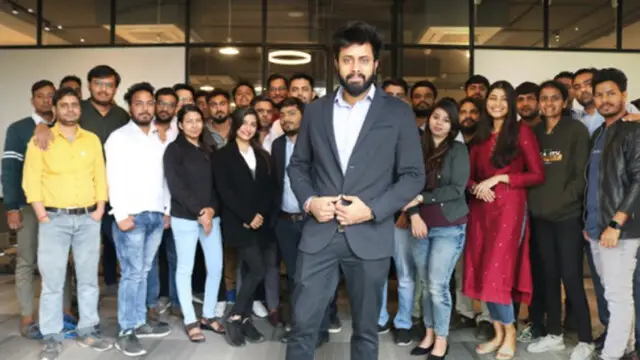 Taggbox, a boot-strapped SaaS start-up from Jaipur, is helping global brands tastefully execute user-generated content into marketing, adding value to their reputation, community-building efforts, and sales.
---
Hollywood star Jason Momoa made a very special trip this week from Los Angeles to Hawaii. He also made it a never-to-forget trip for the passengers on the flight.
---
Global Marketing Leader OmegaPro recently rallied past 2 Million members from 200+ countries across the world whose lives and lifestyles have been transformed to attain the ranks of true financial freedom.
---
The Super Affiliate System, by John Crestani, has gained a lot of popularity over the course of a few years. Upon a further look, it's not hard to see why the traction and popularity are there, and more so when there's...
---
The first Marvans Mobile store was opened in 2013. 9 years later, MarvansMobile is one of the most successful electronics retail outlet in the city with athriving online business scaling every day.
---