A 24-year-old man has been arrested in Thane, Maharashtra for killing his 31-year-old colleague at an industrial unit over a petty issue. The accused attacked his colleague with an iron rod on the factory premises, killing...
---
"It is made clear that the direction for release of the sum of Rs 3 lakh shall not be construed as an opinion on merits qua the conduct of the hospital or the doctor concerned. The Delhi government shall release the amount...
---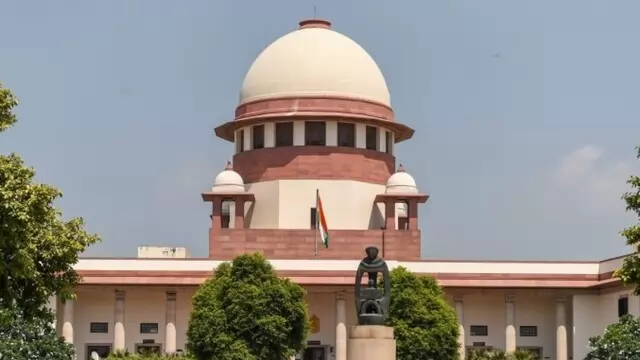 "Appear before Bombay High Court now. The high court is seized of the matter," a bench comprising Chief Justice DY Chandrachud and Justice PS Narasimha and Justice JB Pardiwala told the petitioner's counsel. 
---
On March 15, the top court agreed to hear her plea seeking protection from arrest and challenging the summons issued by the ED.
---
The high court was hearing a batch of petitions, including a suo motu case (a matter initiated on its own), concerning issues related to recruitment, appointment and working of public prosecutors in the city.
---
Disposing of two petitions filed by the Bharatiya Janata Party and one of its party workers, the High Court recently directed the Election Commission to act swiftly and complete the process before March 26.
---
"This Court ought to have considered the differences in the American laws and the Indian laws, more particularly the provisions in the Indian Constitution," it said.
---
During the hearing, the Punjab government told the top court that they have huge scarcity of water with water tables going down in the rivers and there is "no point building canals like a Taj Mahal", with no water flowing...
---