The government has no issues with huge election rallies, why is it the objecting to offline classes, ask students.
---
High speed Internet in Jammu and Kashmir has been suspended since August 5, 2019 when the Centre announced revocation of its special status and bifurcation of the state into union territories of Ladakh and Jammu and Kashmir.
---
The councillors say the border residents of Ladakh 'deeply respect and support the security parameters and subsequent action carried out by the government' but urged the government to restore the telecommunication services.
---
The Centre told the Supreme Court that a special committee has decided that access to 4G internet in Jammu and Kashmir will be given in calibrated manner and the outcome will be reviewed after 2 months.
---
The administration claimed the restrictions on high-speed internet haven't adversely impacted the efforts of the government towards Covid-19 control, education and business activities.
---
Bureaucracy to judge merits of its own earlier decisions
---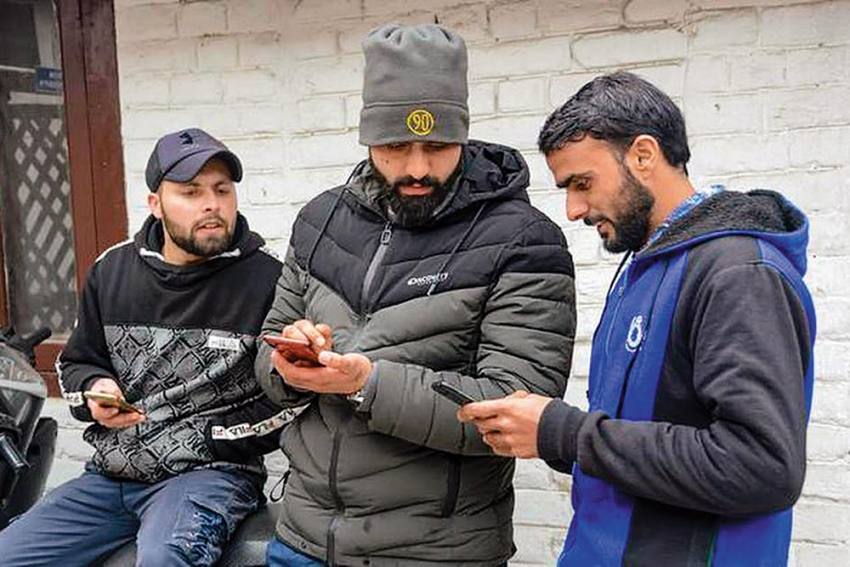 The Supreme Court asked the Jammu and Kashmir administration to explain as under what circumstances former L-G of the UT had reportedly said that the 4G internet service could be restored.
---
Ordering restoration of 2G internet services, Principal Secretary, Home Shaleen Kabra maintained that high-speed internet can be used by inimical elements to coordinate terror attacks or incite people by circulating...
---