Doksuri weakened further on Thursday, with sustained winds of 155 kph (96 mph) and gusts of up to 190 kph (118 mph), according to Taiwan's Central Weather Bureau.
---
Workers from the NDRF team along with the local police deployed to Muthyala Dhara waterfalls to conduct rescue operations advised the stranded tourists not to cross the stream, remain on higher ground and keep their mobile...
---
Consequent upon the Tansa lake overflowing, a discharge of 1,100 cusecs (cubic foot per second) of water has been started from the reservoir, said a release by Thane district authorities.
---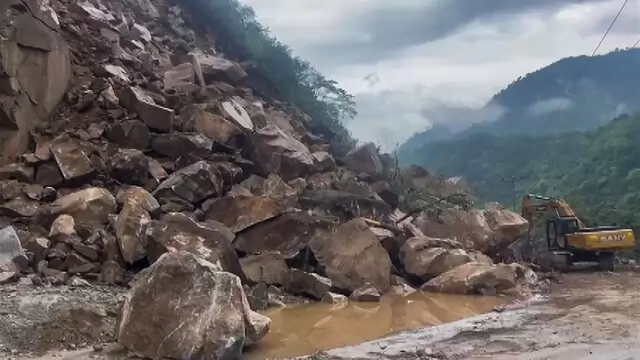 The National Highway has been blocked at Baroni, Manglad, and Pashada near Jhakri in the Rampur Subdivision of Shimla. Alternate routes are also closed due to heavy rains and landslides.
---
In Hyderabad, the Met Centre said heavy to very heavy rain and at times intense spells are very likely to occur between 1600 hours of July 26 to 0830 hours of July 27.
---
According to the India Meteorological Department (IMD), the southwest monsoon has been active throughout Karnataka, resulting in heavy rainfall in most places along the coast, south interior regions, and some northern...
---
As per the district disaster cell, the level of the Panchganga river at Rajaram weir was at 40.6 feet at 11 am on Thursday.
---
Civic officials said the IMD Mumbai in its Monday morning's daily weather forecast has predicted moderate to heavy rainfall in the next 24 hours.
---