This is for the first time that a booster dose that is different from the one used for primary vaccination against Covid has been allowed in the country.   
---
Corbevax is currently being used to inoculate children against COVID-19 in the age group of 12 to 14 years.
---
Covid-19 vaccine to be administered to the 12-14 years age group would be Corbevax manufactured by Biological E. Limited, Hyderabad, the Union health ministry said.
---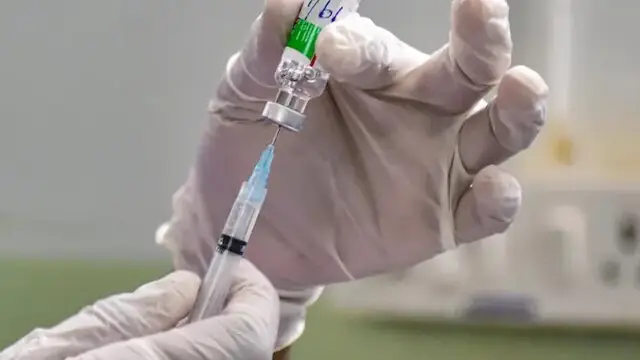 NTAGI's Standing Technical Sub-Committee (STSC), however, couldn't arrive at a decision on introducing Corbevax and Covaxin in the vaccination programme.
---
The countrywide vaccination drive was rolled out on January 16 last year with healthcare workers getting inoculated in the first phase. Vaccination of frontline workers started from February 2 last year.
---
Covid-19: The India has approved the use of Corbevax and Covovax against the virus, while the anti-viral drug Molnupiravir has been given approval to be used in emergency situations.
---
Biological E Limited's COVID-19 vaccine, Corbevax, becomes the first heterologous COVID-1 booster vaccine that has been approved by the Drug Controller General of India (DGCI) for emergency situations.
---
Corbevax has completed two Phase III clinical trials involving more than 3000 subjects between the ages of 18 and 80 at 33 study sites across India.
---