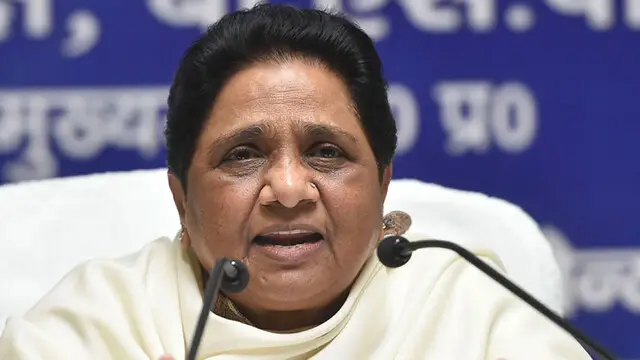 BSP chief Mayawati said population control is a long-term policy issue, which needs more awareness than law, however she said instead of paying attention to the real priority of the country, the BJP governments are choosing...
---
Once considered a future PM, Mayawati's cadre and Dalit voters seem to have lost faith in the BSP
---
Dozens of Dalit journalists have started their own YouTube channels and websites to become the voices of the community.
---
The Bahujan Samaj Party (BSP), while approving the BJP-led NDA's selection for its presidential candidate, has extended its support to Droupadi Murmu, who is likely to be the second woman to occupy the post.
---
As activist, agent, ticket aspirant, broker, fixer, etc., all rolled into one, the political worker is the least studied element of Indian politics
---
The famous temple in Gorakhpur is widely seen as a 'power centre' but priests and all those associated with it insist they have nothing to do with politics.
---
Several BSP leaders from Madhya Pardesh have joined the Aam Aadmi Party (AAP) with a few more expected to follow in the near future.
---
The results of the 2022 Uttar Pradesh polls will depend on the stitching of electoral alliances with OBCs and poaching of their leaders. Other issues may be present but the icing on the cake will be provided by the support...
---