The SP leader questioned the level of security at the hotel and has requested extra protection from the police
---
Adityanath said after the formation of the Bharatiya Janata Party (BJP) government in the state, a positive message was sent to people through the circle tours of the group of ministers with the spirit of "Sarkar Aap Ke...
---
The court of Additional Sessions Judge Harsh Trivedi acquitted all the 22 accused, eight of whom died during the pendency of the case, defence lawyer Gopalsinh Solanki said.
---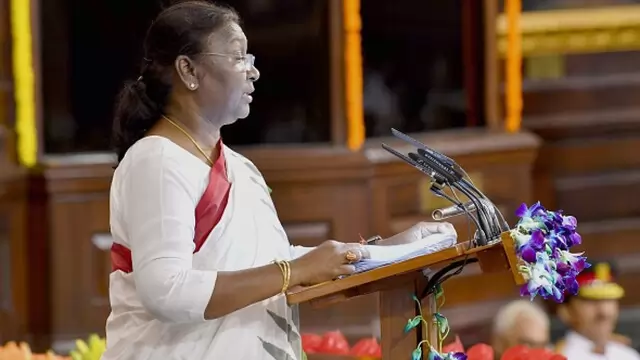 According to a Rashtrapati Bhavan communique, the resignations of Maharashtra Governor Bhagat Singh Koshyari and Lieutenant Governor of Ladakh R K Mathur have been accepted.
---
Speaking at an event here in Purey Ramdeen village late on Friday evening, Togadia said, "Ram temple is coming up in Ayodhya but the 'Ramrajya' which should have come is nowhere to be seen."
---
Adityanath chaired a meeting to review development work being carried out in Ayodhya, Vindhyachal and Kanpur divisions and asserted that Sonbhadra and Mirzapur have a huge potential for tourism owing to their natural beauty.
---
On Saturday, Union Civil Aviation Minister Jyotiraditya Scindia said Uttar Pradesh will soon have the maximum number of domestic flight services in the country.
---
Uttar Pradesh Chief Minister Yogi Adityanath has directed officials to prepare a blueprint ensuring convenience of devotees at the Mahakumbh to be held in Prayagraj in 2025, according to an official statement on Thursday.
---