The qualification period for the 2024 Olympics began on May 1, and Srikanth, who has been struggling with form, has availed the services of Wiempie Mahardi to help him train.
---
Bach also suggested that those governments had "double standards" for focusing on athletes from countries involved in just one of about 70 wars and armed conflicts ongoing in the world.
---
In an open letter to IOC president Thomas Bach ahead of the global sports body's executive board meeting on Tuesday, IBA has said its competition officials were being approached by IOC "without prior approval or...
---
The decision was widely expected since FIBA has suspended Russia's teams from international play since shortly after the invasion of Ukraine last year.
---
Alexandra Xanthaki said on Sunday that only Russian military members implicated in "allegations of war crimes, genocide, crimes against humanity or propaganda for war" should be denied neutral status to compete in...
---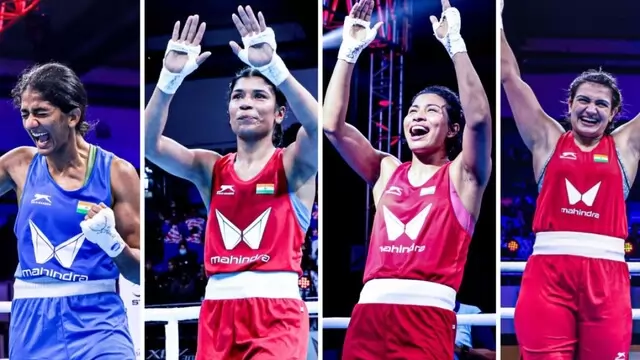 With the Paris Olympics approaching, it augurs well that the Indian contingent matched its best performance in terms of gold medals.
---
The event will mark a return to a physical awards format, following two years of virtual presentations as a result of the global COVID-19 pandemic, read a statement from the organisers.
---
For selection to the Asian Games, the Boxing Federation of India's (BFI) policy states "Athletes who achieve Gold/Silver at World championships will be an automatic selection for the first Olympic qualifier at the Asian...
---