F1: All You Need To Know On The RB19, Red Bull's Newest Entrant
Lewis Hamilton of Mercedes was all praise for Red Bull's new car that saw Sergio Perez win the Saudi Arabian Grand Prix ahead of teammate Max Verstappen. "I have definitely never seen a car so fast," Hamilton said after the race. "When we were fast, we were not that fast. It is the fastest car I have seen, especially compared to the rest. I don't know how, but he [Verstappen] came past me with some serious speed and I didn't even bother to block him because there was a massive speed difference." With rivals and fans raving about the new car on the block, here's all you need to know about the RB19 that puts Red Bull close to yet another F1 Championship medal:
The new RB19 car has been given floor edges, and mostly the whole underfloor has been changed in response to the new regulatory rules by F1 for this season. The rear floor edge and the diffuser throat have been raised 15mm and 10mm, respectively.
The RB19 also features a refined aerodynamics system that reshapes the nose, sidepods and engine cover – including the airbox.
Reigning F1 champion Max Verstappen echoed the sentiments of fans and rivals going gaga over the car. He said, "The car is working really well, just going through a lot of things we wanted to try. It's very interesting what we've been trying, so very positive days for me. Overall I think it's definitely an improvement to last year."
The small exterior changes made to the RB19 car suggest that its understanding was at a very high level at its first attempt.
With the new season starting off brightly for Red Bull team, they seem set for a dominant year unless Ferrari and Mercedes can work their magic.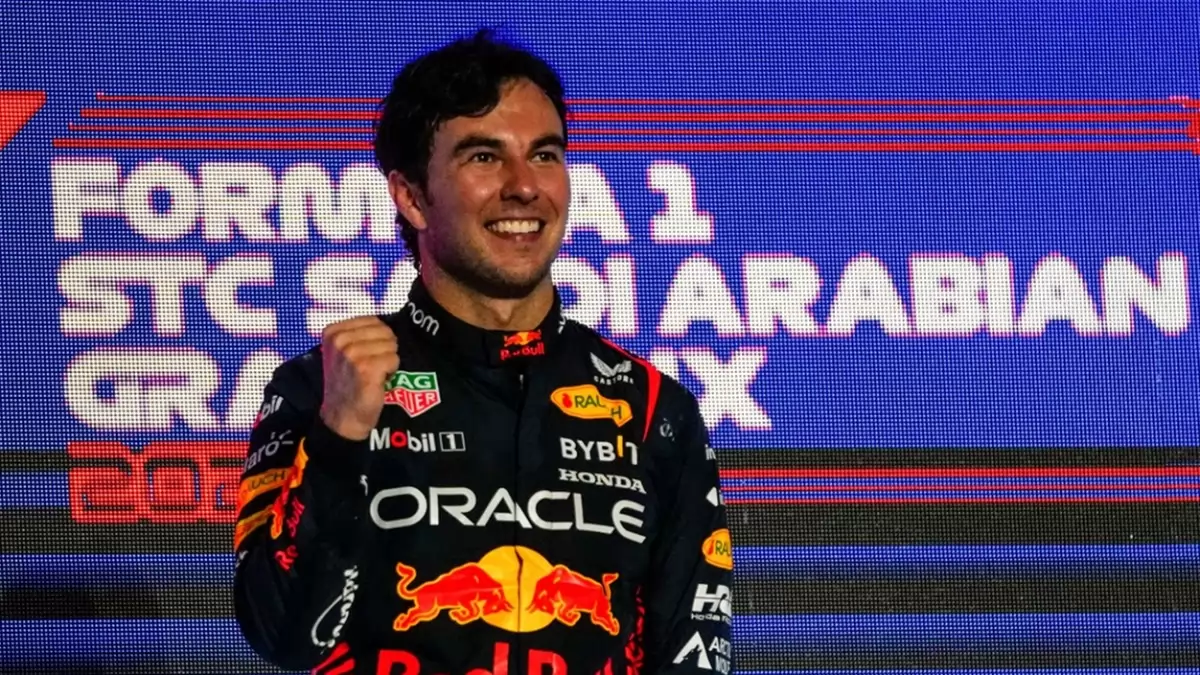 Red Bull driver Sergio Perez of Mexico celebrates after winning the Saudi Arabia Formula One Grand Prix at the Jeddah corniche circuit in Jeddah, Saudi Arabia.