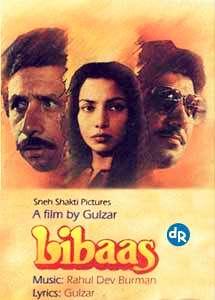 It is interesting how a regular occurrence in one's life can make one become a part of a truly rare and unique event.
nahiin kuchh bhi thaa khaas us roz lekin
khabar kya thii din phir naa aisaa ugegaa
Flashback January 19, 1992.  The India International Film Festival is in full swing at Bangalore. As part of the Indian Panorama section, several Indian films are being screened at various theatres. I am keen to watch a few, but haven't firmed up my mind as my college is on the outskirts of the city and one has to change several buses to reach the Majestic area where most of the films are being shown, not to mention the huge academic pressure week after week.  Finally, I choose one film for two reasons—one, it is being screened on a Sunday, and two, I am in awe of the filmmaker. 
Now the tougher part—finding company. I ask several of my film buff friends, but there's not one soul willing to sacrifice a relaxing Sunday afternoon ahead of a gruelling academic week, that too for a film that is most definitely of the serious kind. Failing to convince anyone to come along, I venture alone.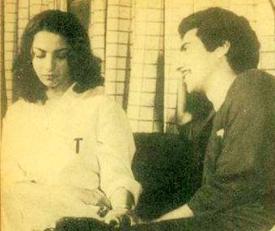 A series of long bus rides later, I reach the theatre—a small, dilapidated one among many other similar theatres in the area. As the film unfolds on the screen I find myself enjoying the film—totally the kind one would expect from the director. Some of the scenes are really powerful, the acting uniformly good and the songs a treat for the ears. The film ends, I am convinced that I made the right choice, and I am back in the hostel preparing for another taxing week of assignments and quizzes...
What I didn't realize at that time, and not even for many more years after that, was that I had been part of a very rare event. The film that I saw would never come to the public view again for a very long time, and I would be one of the 100 odd people lucky enough to have watched it. Nothing would have indicated to me at that time that this film would be one of the most talked about films in the future, with people dying to get an opportunity to catch a glimpse of it.
Gulzar's Libaas. That was the film I saw on that Sunday afternoon. And the screening that I witnessed was probably the only public screening that ever happened of that film.
Till now.
Now that I hear that another screening of the film will take place later this month at the India International Film Festival at Goa, I realize that the sense of exclusivity that I had enjoyed so far among the people I know, would soon go away. 
But I also feel happy that I finally have some company.
khaRe the jahaan muddatoN se akele
sunaa hai wahaan aaj jamghat lagegaa
---
A Lata Mangeshkar fanatic, Aditya Pant, Capability Development Lead at Accenture, blogs on urdu poetry and music.His book of poems, Khwahish-e-parwaaz, was published last year.