The Strange Case That Its Testing Teesta
While we celebrate Shivaji Jayanti in Mumbai, city's braveheart couple Teesta Setalvad and Javed Anand, will be crossing their fingers for a Supreme Court intervention. Teesta and Javed have been accused of misappropriating funds collected for "Museum of Resistance" which was to come up at the Gulberg Society in Gujarat, where 69 people including former Congress MP Ehsan Jafri was killed during Godhra riots. Several numbers have been thrown up but on Tuesday activists gathered under the banner of "Hum Azadiyon Ke Haq Mein," and provided details of the case to the media. Some major points: "On 15-16th December 2014 and 5-6th January 2015 both Teesta and Javed appeared before Ahmadabad police and responded to all their queries. This was the first time ever they were asked to present themselves for questioning.

The complaint is filed with respect of fraudulent use of donations collected for the "Museum of Resistance" of amount Rs. 432,460.00. This amount continues to be in the accounts of Sabrang trust and has not been spent on anything as of now. All the accounts of Sabrang trust as well as CJP have been submitted for all these years to Charity Commissioner, Home Ministry, Income Tax authorities, donor agencies and two sets of auditors. None of the above ever raised any objections to the accounts submitted." Tushar Gandhi, along with Anand Patwardhan, Dilip D'Souza and Sandhya, addressed the media. He said it reminded him of the Emergency days, which was "at least officially declared."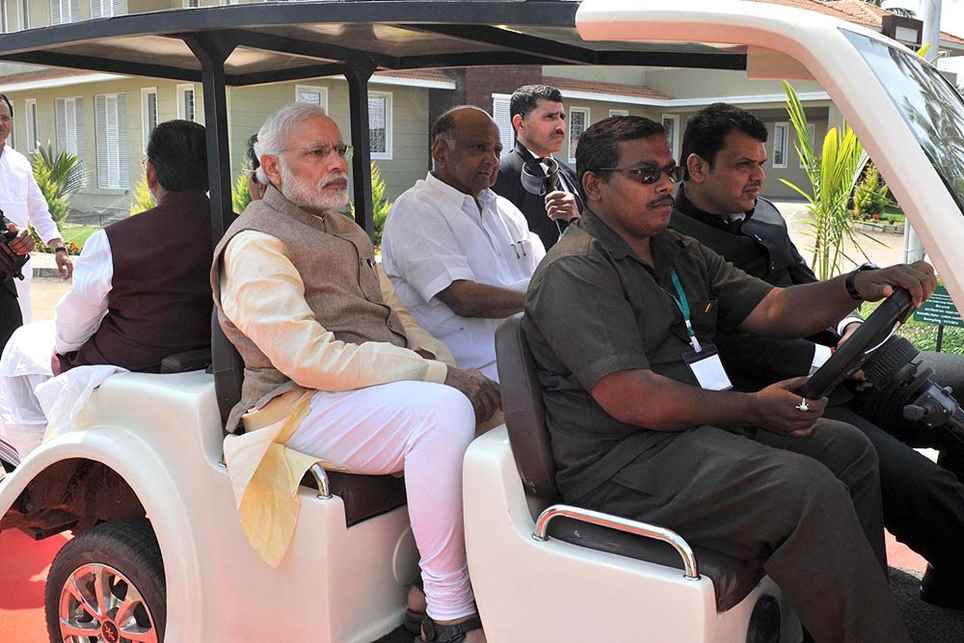 A Very Special Valentine
On February 14, before speaking at a function to mark 150 years of Advocates Association of Western India at the National Sports Club of India in Worli – incidentally the same place where the "controversial, obscene, vulgar" AIB roast was held - Prime Minister Narendra Modi had a special date in Baramati. With none other than supposed political rival Sharad Pawar. A mutual admiration society now, they both did not dwell on the vicious election campaign led by Modi, where he had said people and farmers of Baramati need to get freedom from slavery of Pawars. Modi called Pawar a senior and said he has and would continue to seek advice from him. Pawar emphasised that development is more important than politics (Also, development of ties between NCP and BJP perhaps?) Anyway, the coochicooing was noticed, apart from the media, by none other than Raj Thackeray. And he resorted to his best weapon, yet again. After releasing a cartoon on Modi-Shah defeat in Delhi elections, he released another one taking potshots at Pawar, Modi, RSS and the "gullible Marathi Manoos."" We like.
Oh yes, and at the NSCI function Modi declared, "It is difficult to get justice in the jungle of laws. I had said I will consider myself successful if I am able to finish one outdated law every day in my tenure of five years. I have completed my quota of five years in just a few months by doing away with 1,700 irrelevant acts." Worried?
Inside Chattisgarh in Mumbai
Dr Ilina Sen, wife of Binayak Sen, has written a memoir of their years in Chattisgarh titled Inside Chattisgarh – A political memoir. At a discussion organised at the Press Club by Justice And Peace for All (JAPA), filmmaker and activist Anand Patwardhan and writer Dilip D'souza read out passages from the book, each elaborating different aspects. They also spoke of the fact the she did not dwell on the case of Dr Binayak Sen's arrest and the case for too long in the book. "The fact that it is not there hangs on the book throughout," said D'souza. Calling it a difficult as well as a cathartic experience, Dr Ilina said, it would be more difficult to work in Chattisgarh now than it was for them. There were ample references to clampdown by the state when it comes to freedom of movement, speech and action. Not to forget, there were some questions about "progress" in Chattisgarh and suggestions of approaching Modi for the same. Dr. Ilina, who now teaches at the TISS, fielded them with a lot of patience and a little pinch of humour too, each time emphasising the need to redefine development and protecting people's rights. 
The Grand Shivaji Maharaj Memorial
This is one project which has received approvals across party lines and disapproval across activists groups. The grand Shivaji Maharaj Memorial planned in the Arabian Sea off the west coast of Mumbai, has received environmental clearances from the Central government. Even as we celebrate, one of the two birth anniversaries of Chhatrapati Shivaji on Thursday, if all goes well the foundation stone type event may be planned for Maharashtra Day on May 1. (Don't ask if Shivaji was born twice. He wasn't. But we celebrate the English calendar date and the Hindu calendar one separately.) The memorial may cost Rs 1900 crore as per some reports but given how costs of all projects grow exponentially as they are executed, one doesn't really know. More importantly, there are concerns about how much damage it would do to the sea, coast and area on land that would eventually lead to the memorial in terms of reclamation, degradation and traffic snarls. Not to mention if the money could have been put to better use. But if one goes by the accounts of Comrade Pansare, who was attacked in Kolhapur, and the play titled Shivaji Underground in Bhimnagar Mohalla, Shivaji himself would have a liked a low profile and better productivity.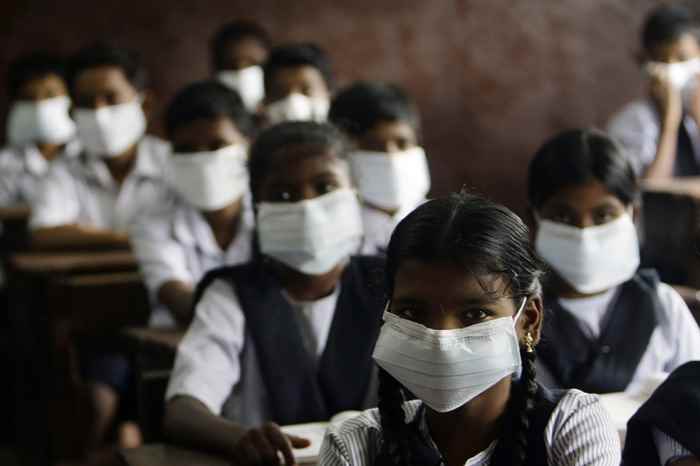 Surging Swine Flu Cases
The fever is spreading at a feverish rate. H1N1 virus or swine flu has been around for a few years now and many precautionary notices have been issued by the civic-run hospitals. And yet, with the death of Andheri resident, the death toll in city hospitals has reached nine since the start of the New Year (the other deaths were of residents from other cities but getting treated in Mumbai hospitals). A record 27 cases were reported over the weekend and more than 100 cases in the past few weeks. Doctors say that one needs to study if the H1N1 swine flu virus has changed, mutated or become resistant in any way since the number of cases is going up consistently. As far as Maharashtra is concerned, "Scientists at the Pune-based National Institute of Virology (NIV) observed a dramatic 22 per cent rise in swine flu transmission since the beginning of February as opposed to the two per cent positivity rate in January. The districts of Pune, one of the epicenters of the 2009 H1N1 pandemic, and Nagpur, have already recorded more than 20 deaths each and the number is expected to rise with the onset of summer, said State medical authorities," says the Hindu.
Cheers to Night Life
To digest all this bad news you will have drown yourself with gallons of alcohol. So here is just the right kind of news for that. Police Commissioner Rakesh Maria has okayed the proposal of keeping bars and restaurants open all night, with a rider that they are in non-residential areas. As of now only Five star hotels can be open all night and the rest have to take last order at 12:30 am and close by 1:30 am. It will take time for everything to be put in place but no one is complaining, especially a certain youth icon Aaditya Thackeray, who had made this proposal some months ago.

And just as the city says bye to international jazz and blues artists, it is getting ready to welcome Jerry Seinfeld – his first trip to Asia – for two shows as part of the Stage42 festival. "I have always been fascinated by India and its culture," Seinfeld said. "I have great respect for its people and their way of life. It is a great honour for me to be invited to come there and make fun of it in person," ET quoted him as saying. Can't wait. But wait what if he offends some sensitive people? Shudder.
And for those who cannot afford the super expensive tickets and don't want to watch Bollywood and still do something interesting, there is Dharavi Biennale – art for health exhibition at 90-feet road in Dharavi. Details here. www.dharavibiennale.com