The Real Reason
Congress party members in Andhra Pradesh recently got together to discuss threadbare their crushing humiliation in the elections. And, of course, several bitter voices were heard. Former union minister Pallam Raju for example said it was the bifurcation which nailed the fate of the party. "For the first time, I prayed to God that the Congress should be defeated in the elections. Being a third generation leader in the Congress, it was my reaction to how the leadership treated us during the state bifurcation," Pallam Raju stated. Senior Congress leader Anam Vivekananda Reddy had a unique point. He blamed AICC vice-president Rahul Gandhi and party general secretary Digvijay Singh. The original leader (Rahul) is not getting married and this old leader (Digvijay) is getting ready for a second marriage. This is causing heavy damage to the party," he said. Vivekananda emphasised the need to keep leaders like Digvijay Singh out of power.

The meeting was named a "soul-searching session". Andhra Pradesh Congress Committee president N. Raghuveera Reddy said that leaders who had left the Congress had become slaves in other parties. He quoted John Milton from Paradise Lost saying, "Don't you agree with me that being a ruler in Hell is better than to be a slave in Heaven?"

APCC chief Botsa Satyanarayana blamed a section of the media for the Congress' defeat. He said that Chandrababu Naidu won in Andhra Pradesh only because of his party's extensive media campaign.

Several reasons, several people to blame and the soul-search continues.

A Crown of Thorns
And while it is Milton for Raghuveera Reddy, Chandrababu Naidu is apparently going down the Shakespearean route. He compares the CM's post to wearing a "crown of thorns". If the latest RBI communiqué is any indication, this is just the beginning of a prickly rule. The RBI has frowned upon the loan waiver promises offered by both Telangana CM K Chandrasekhar Rao and Chandrababu Naidu. "The RBI does not support the farm loan waiver scheme as it would hurt the farm loan waiver scheme as it would hurt the financial health of the banks while destroying the destroying the repayment system," it says. But both Naidu and KCR are firm, regardless of how much damage these measures have on the economy. Andhra Pradesh Agriculture Minister P. Pulla Rao says the government will give full clarity on how they will implement the scheme by the end of June. The AP government is in talks with the centre and RBI in this regard. According to estimates, the burden on the state exchequer if this scheme were to be implemented fully would amount to Rs 54,000 crore. YSR Congress chief Jaganmohan Reddy has constantly lashed out at Naidu saying this promise is not viable.
Why Now?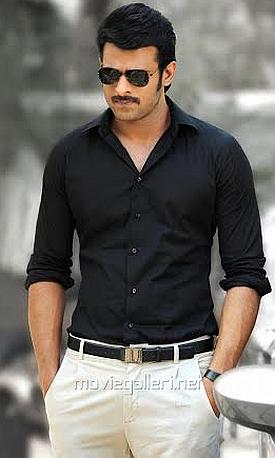 And in the YSR family, there appears to be some turmoil. A couple of days back, Jagan's sister Y. S. Sharmila issued a statement, lodged a police complaint against servers Google as well as Safari for allowing links to stories which are linking her with actor Prabhas. Since the rumours of an affair with Prabhas have dogged Sharmila for about two-three years now, one wonders about the timing. "Why now?" is the question on everyone's lips. Sharmila, in a five-page complaint to the Hyderabad Commissioner of Police Mahender Reddy, has asked the police to block all websites displaying such malicious content. In recent rumours, it was alleged that Sharmila had divorced her husband Anil Kumar and was in a live-in relationship with Prabhas. "I am writing to you with a heavy heart out of a deep sense of pain not only to protect my honour and dignity, but also because the said issue deals with the honour of every wife, every mother, every daughter and every sister.... I have been linked with a Telugu actor Mr Prabhas, somebody I have never seen, never met or even spoken to. A smear campaign against me in the cruellest manner was launched to tarnish my honour and dignity," says a part of Sharmila's five-page letter.
Actor Prabhas was quick to issue a statement of his own the next day which was shorter and mainly focussed on himself while denying any relationship. "There have been several embarrassing rumours about my relationship with Ms Y. S. Sharmila. I would like to categorically state that I have never met or spoken to Ms Y. S. Sharmila and the rumours in circulation are completely baseless and have not even an iota of truth in them." Prabhas then went on to speak about rumours concerning his health when some websites said he was seriously injured and some said he was in a coma.

But one thing is for sure, ever since he debuted, Prabhas has been linked to string of leading ladies including Ileana, Kajol and Trisha. The tall, well-built actor is a favourite with women in the coastal Andhra region and he is currently shooting for Bahubali
Heal Thyself
An illegal kidney racket busted by the Odisha police has been found to have its roots in Visakhapatnam, in the Seven Hills Hospital. Dr Nandamuri Prabhakar Babu, medical director of the hospital was arrested by the police as one of the victims who donated her kidney named the hospital. Forty-year-old Bonita from Cuttack was passed off as the wife of a patient and then promised a sum of Rs 10 lakh for her kidney. But later, the brokers Sharmista and Dilip Naik backtracked and paid Bonita a paltry sum. As a result, Bonita's real husband Pradyumna Naik went and lodged a police complaint. Anticipating his arrest, the director of Seven Hills Hospital got himself admitted to King George Hospital a few days back complaining of chest pain. Dr Prabhakar Babu's arrest has shocked the citizens of Vizag who consider Seven Hills a reputed multi-speciality hospital.
Mega Cities
Chandrababu Naidu has for long been promising to model the residuary state of Andhra Pradesh after Singapore. Recently, a Singaporean delegation led by Roy Kho, Consul General of the Singapore Consulate met with Naidu. Naidu's government is exploring the possibility of appointing experts from Singapore as consultants for building an ultra modern capital city in AP. According to municipal administration minister P. Narayana, the AP government is planning to build four mega cities in Seemandhra: Visakhapatnam, Vijayawada, Guntur and Tirupati.