The death toll remained unchanged at 4,779. Of the fresh cases 14 were reported from the Jammu division and 117 from the Kashmir valley.
---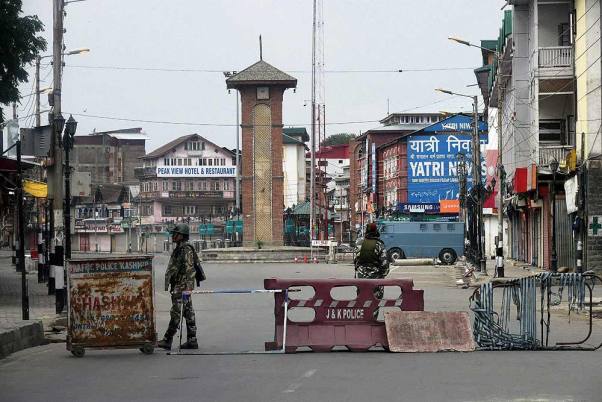 Jammu and Kashmir Chief Electoral Officer Hirdesh Kumar dismissed the notion that Rohingya Muslims, who have taken shelter in Jammu and other parts, can get themselves registered as voters.
---
The death toll due to the virus rose to 4,776 as two fresh deaths were reported from the union territory, the officials said. 5,133 active cases of the disease in the union territory.
---
Sinha felicitated around 110 officers of the civil administration, police, army, paramilitary forces and Amarnath Shrine Board for the arrangements and smooth conduct of the yatra during a function at the Raj Bhavan.
---
The L-G said she was according approval to all decisions taken by the government to provide flood relief, monthly assistance to the elderly beneficiaries and several other welfare measures.
---
The separatist-turned-politician Sajad Lone led People's Conference said August 5 is a reminder of the humiliation that the people of J&K were subjected to three years ago.
---
On Wednesday, Jammu and Kashmir's Chief Electoral Officer Hirdesh Kumar said the Union territory is likely to get around 25 lakh additional voters, including outsiders, as people ordinarily residing here even for work...
---
The Lt Governor said that J&K UT government has taken steps to strengthen the democratic system at the grassroots level, public participation in the development process, inclusive, qualitative education, easy accessibility...
---