An overnight rocket strike targeted the depot in Russian-held Nova Kakhovka, the Ukrainian military's southern command said. Nova Kakhovka is about 55 kilometers (35 miles) east of the Black Sea port city of Kherson, which...
---
A new UN report has found that Ukraine's armed forces bear a large, and perhaps equal, share of the blame for what happened in Stara Krasnyanka. A few days before the attack, Ukrainian soldiers took up positions inside the...
---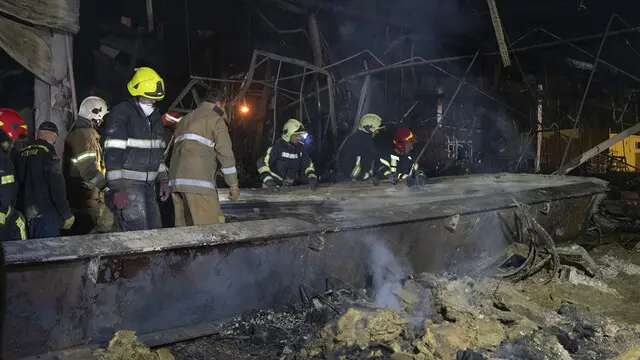 As Russia's invasion of Ukraine grinds into its fifth month, some residents close to the front lines remain in shattered and nearly abandoned neighborhoods.
---
The training is mostly based in Ukraine's capital, Kyiv. Up to 100 people attend each day. So far, Khomenko and others have taught more than 5,000 people simple rules that can save their lives.
---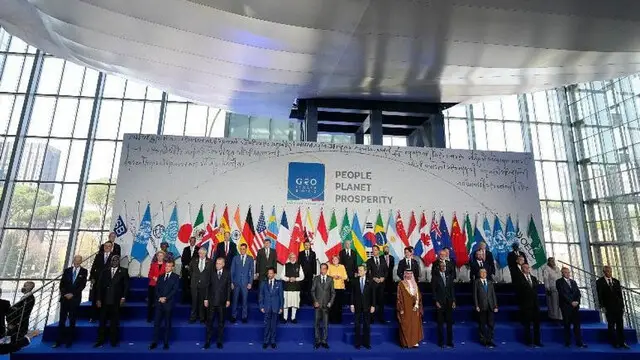 While Johnson's departure is unlikely to dent U.S. and European efforts to promote a tough line on Russia among other G-20 members, it will almost certainly be seen as a sign of weakness by China and Russia, both of which...
---
A staggering 71 million more people around the world are experiencing poverty as a result of soaring food and energy prices that climbed in the weeks following Russia's war in Ukraine.
---
The war has trapped about 22 million tons of grain inside Ukraine, according to President Volodymyr Zelenskyy, a growing crisis for Ukraine that's called the 'breadbasket of Europe' for its exports of wheat, corn and...
---
Russian authorities blocked access to all major opposition news sites, as well as Facebook, Instagram and Twitter.
---