We are what Marianne Hirsch calls 'the generation of post-memory'. Exposed to traumatic experiences of years that preceded our birth, we live the trauma — perhaps experienced by a parent, a friend, a city as our own....
---
The Turkish president confirmed that the earthquake has left 8 people Injured, as per a BBC report. Hatay mayor, in Southern Turkey, also confirmed that people are trapped under rubble after the latest earthquake.
---
A couple and their son were pulled alive from under a collapsed apartment building more than 12 days after a 7.8 magnitude earthquake ravaged parts of Turkiye and Syria, although the child later died at a hospital, Turkish...
---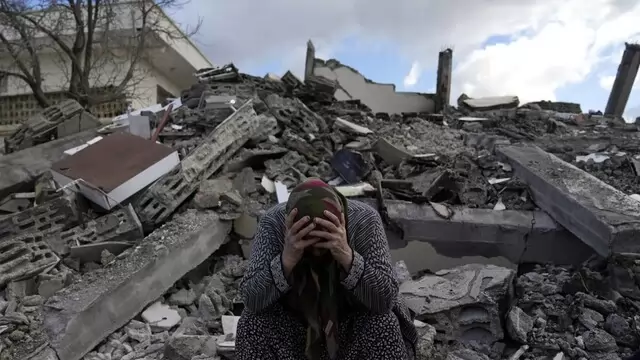 The new earthquake struck parts of Turkiye and Syria that were laid waste two weeks ago by a massive quake that killed around 45,000 people. Officials said more buildings collapsed, trapping occupants, and several people...
---
Turkey has ceased rescue operations in all provinces affected by the recent massive earthquake, except for the two provinces that were hit the hardest
---
The president of Turkey's disaster and emergency management agency, Yunus Sezer, said the number of earthquake deaths in the country has grown to 40,642, which takes the combined toll in Turkey and Syria to 44,330
---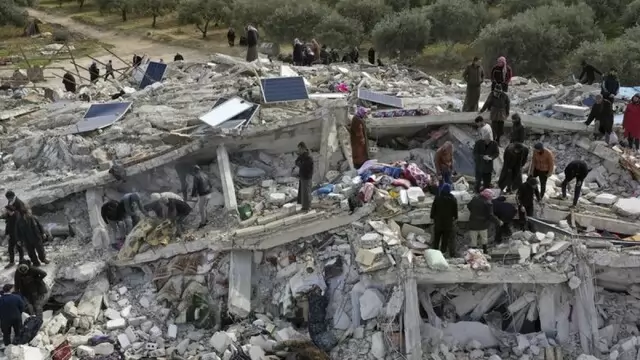 As journalists, how are we supposed to perceive the trauma and the despair of the disasters, one witnessed or was part of it? Outlook editor Chinki Sinha rightly asks, how to write a disaster? Is it merely about the numbers...
---
The humanitarian group White Helmets was formed early in the Syrian Civil War in 2013-14. The decade of war and conflict prepared the group, also known as Syrian Civil Defense (SCD), for the 7.8-magnitude earthquake that hit...
---