In the past, Manipur has experienced several conflicts and has come out stronger. It will this time too.
---
The Scheduled Tribes and Other Traditional Forest Dwellers (Recognition Of Forest Rights) Act, 2006 commonly called the Forest Rights Act (FRA), 2006 recognizes the rights of the forest-dwelling tribal communities and other...
---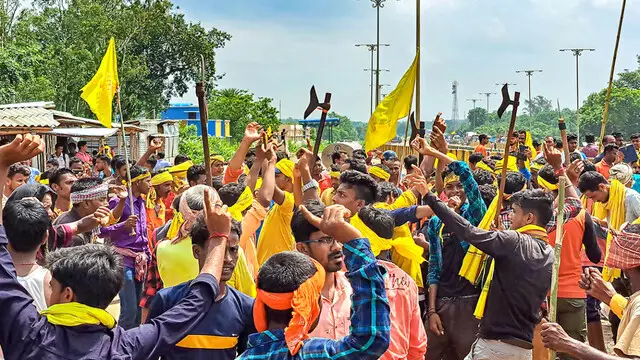 The relaxation will be in place till the end of the scheduled meeting with the state government on April 11 afternoon, Kurmi Samaj West Bengal President Rajesh Mahato said.
---
A set of post-violence developments may end up preparing the ground for the widening of the rift. The continued blame game is keeping the atmosphere tense.
---
The Gujjar community practices polygamy, which often leads to disintegration of families and takes a toll on the children.
---
Several organisations of the Kurmis blockaded railway tracks and adjacent NH 6, which connects Kolkata to Mumbai, at Khemasuli in Paschim Medinipur district and Kustaur station in Purulia district, they said.
---
The selective targeting of the Kukis and the radicalisation of Meitei youths in Imphal Valley is a cause for grave concern
---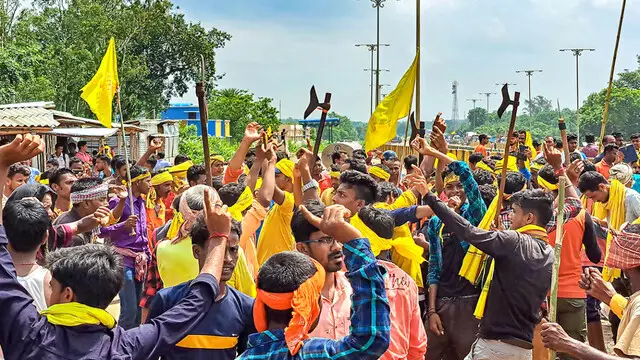 Activists of two organisations of the community - Kurmi Samaj West Bengal, and Adivasi Kurmi Samaj - continued their agitation by blocking the railway tracks at Khemasuli station in the Kharagpur-Tatanagar section and...
---