Actress-politician Dipika Chikhlia, who is always remembered for her portrayal of Sita in Ramanand Sagar's mythological serial 'Ramayan' that aired in 1987, shared a video in which she can be seen wearing a saffron coloured...
---
Bhagawan quoted the Uttara Kaand of Valmiki Ramayan and gave inferences that Lord Rama indulged in drinking and also killed a Shudra sitting in penance.
---
This long Diwali weekend cannot be over without reading up or rather listening about the reason for the festival of lights. Here are a few audiobooks that will help you understand and celebrate the spirit of Ramayana.
---
Outlook's Omar Rashid spoke to three senior scholars from Varanasi who shared their interpretation of certain controversial verses in the Ramcharitmanas.
---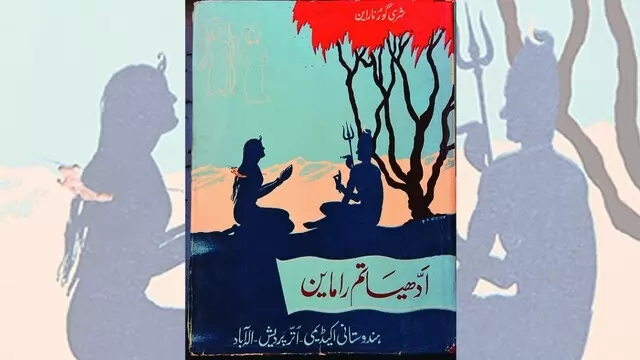 Travels through the marvellous world of Urdu and Persian Ramayans
---
Bhakti, or devotion, is only a part of the epic, where anthropology, nature, agriculture, gender justice, mythology and knowledge, among many issues, come into play
---
Kriti Sanon says she is "extremely proud" of "Adipurush", the big screen adaptation of the Ramayana.
---
Excerpts from the Ramayana in Urdu by Asghar Husaain Khan 'Nazeer Ludhianvi'.
---