Ousted Prime Minister Imran Khan claimed that US has made Pakistan a slave, asserting that the people will never accept an imported government.
---
Bilawal Bhutto, widely believed to be appointed as foreign minister, has not taken oath. Hina Rabbani Khar has been appointed minister of state for foreign affairs.
---
Former Pakistan prime minister Imran Khan has claimed that the current imported government led by Shehbaz Sharif was trying to push him out of the game and called his ouster a fixed match to make Pakistanis slaves to foreign...
---
DG ISI Lt Gen Nadeem Anjum met senior US security officials, including NSA Jake Sullivan and CIA Director William J Burns.
---
Pakistan Prime Minister Shehbaz Sharif is expected to form a new Cabinet on Monday after a week-long delay amid deliberations on how to accommodate all coalition partners.
---
Former Pakistan prime minister Imran Khan reiterated his allegations of a foreign conspiracy behind his ouster and said he knew that the match was fixed when a no-confidence motion was moved against him.
---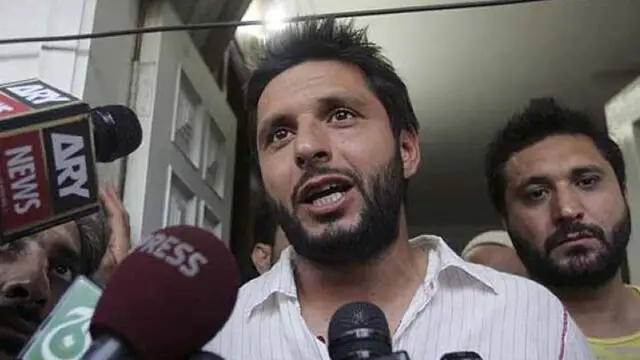 Shahid Afridi's comments came when uncertainty surrounds the future of PCB chairman Ramiz Raja with the change in government.
---
Raja Pervaiz Ashraf, a former Pakistan premier, was on Saturday appointed the 22nd speaker of the country's National Assembly after he was elected unopposed.
---