A group of Nihangs wanted to enter the Radha Soami sect's land to graze their cattle. However, the followers of Dera Radha Soami objected to it and denied them entry, leading to heated arguments and the clash.
---
To understand issues such as Beadbi and the caste angle (given the deceased was a Dalit) Outlook spoke with two people - Gurjeet Singh, a Nihang Sikh and a local priest, and Kamaldeep Singh Brar, a political journalist - to...
---
Despite growing power of the Sikh misls (fighting units) in the 18th century, the Akali Nihang bands continued to renounce power and cultivated self-discipline and austerity.
---
The clash took place between the members of a group who identified themselves as Shiv Sena and some Sikh activists near Kali Mata temple. They came face to face and hurled stones at each other.
---
As the murder at Singhu border put the Nihangs in news, the warrior creed thrives at the symbol-laden chhaonis. Their austerity, discipline and martial history evoke both respect and fear.
---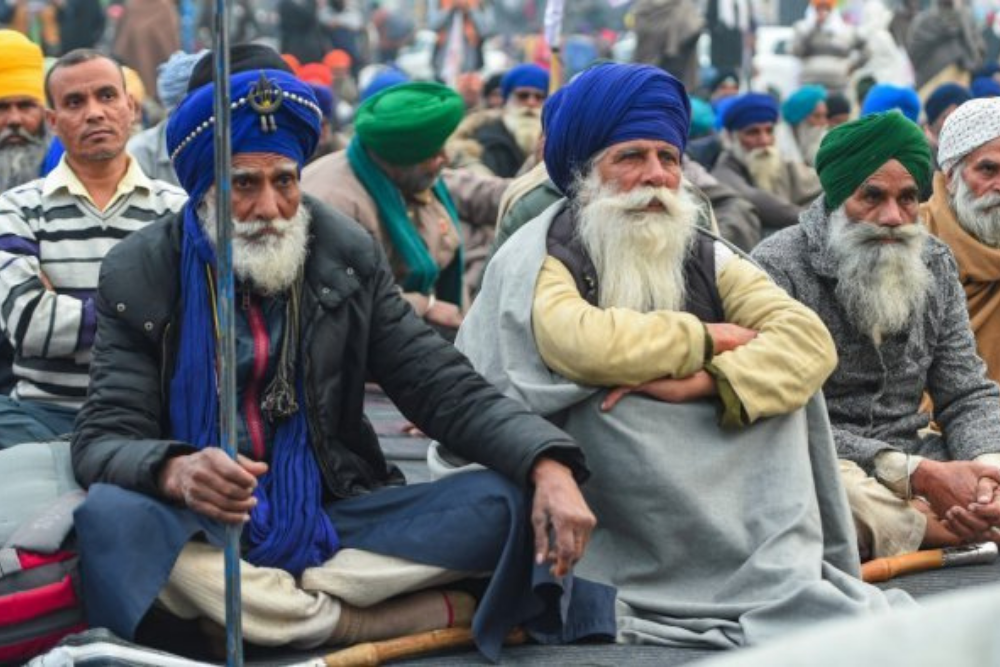 Haryana police sought remand of the accused on the ground that they have to reconstruct the scene of the crime, recover clothes that the accused wore at the time of the incident, and interrogate them in depth about the...
---
Destitute family of Lakhbir Singh, lynched for blasphemy in October last year, pin hope on the new Punjab government.
---
Narain Singh, the second Nihang Sikh arrested, claimed he had informed the police that he was surrendering.
---