External Affairs Minister S Jaishankar during his Bangladesh visit said the country was among the most important countries for India as it looks to promote its neighbourhood first policy.
---
In West Bengal, by-election is being held for Asansol Lok Sabha seat and Ballygunge assembly segment in West Bengal; while as in Bihar by-election is being held to the Bochahan assembly seat in the state's Muzaffarpur...
---
Birbhum Violence: Eight people were burnt to death after a number of houses in West Bengal's Bogtui village were set on fire by unknown miscreants, in a suspected fallout of the murder of a local Trinamool Congress leader.
---
In an interaction with Prime Minister Narendra Modi, several states' Chief Ministers including West Bengal's Mamata Banerjee, Chhattisgarh's Bhupesh Baghel and Punjab's Bhagwant Mann, participated.
---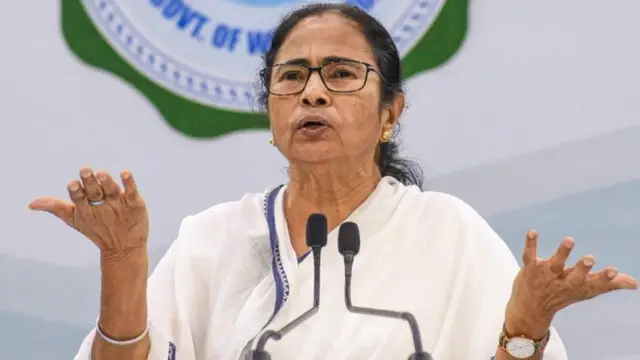 West Bengal Chief Minister and TMC chief Mamata Banerjee alleged that the Centre allowed steep price hikes of petrol and diesel to divert attention from the 'atrocities' carried out by the saffron party in non-BJP states.
---
BJP said its MLAs were 'violently assaulted' by TMC inside West Bengal Assembly, after they demanded discussion on Birbhum violence.
---
"We lost 75 lakh man-days every year during the Left Front rule, but now no man-days are lost," said Mamata Banerjee during the Bengal Global Business Summit.
---
Chief Minister Mamata Banerjee on Sunday said the good work done by the force cannot be negated by the fault of its one or two members.
---