Congress leader Rahul Gandhi's counsel Narayan Iyer said Gandhi's plea about permanent exemption from appearance was filed two dates back, but is still to be heard.
---
A civil servant and author provides glimpse of his warm memories from his days in Cambridge to his travels through Maharashtra
---
Former Jammu and Kashmir chief minister Ghulam Nabi Azad had ended his more than five-decade-long association with the Congress on August 26.
---
A special life-size hologram of Gandhi was projected during a panel discussion organised on Friday by India's Permanent Mission to the UN and UNESCO Mahatma Gandhi Institute of Education for Peace and Sustainable...
---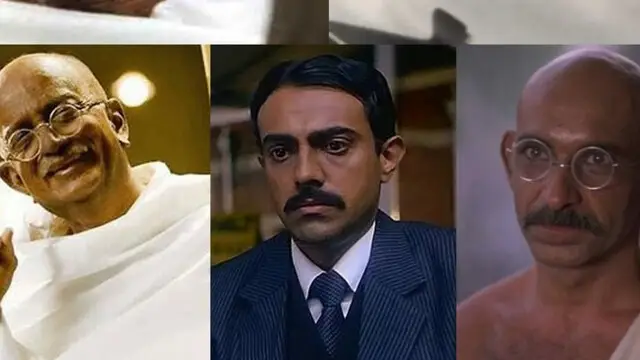 A look back at some of the most memorable portrayals of Gandhi on stage and in cinema 
---
Congress leader Rahul Gandhi led the party's Bharat Jodo Yatra in Kerala's Kollam on Friday, covering around 13 kms in its morning leg.
---
Both narratives of 'Seven' and 'Shobhayatra' rekindle the gentle power of Gandhian ideals and remind us of the founding ideals of our nation. It's the perfect way to celebrate Gandhi Jayanti.
---
The Gujarat High Court on Thursday disposed of a petition filed by Mahatma Gandhi's great-grandson Tushar Gandhi against the Sabarmati Ashram redevelopment project after the government said that the main area of the ashram...
---