The official data showed that 4,431 dengue cases were recorded in Delhi in 2016, 4,726 in 2017, 2,798 in 2018, 2,036 in 2019, and 1,072 in 2020.
---
During the same period, the number of active cases declined by 252 to reach 6,782, according to data updated by the Union Health Ministry on Friday.
---
On Sunday, the health department said Tamil Nadu logged 76 new COVID-19 cases in a day, pushing the infection tally to 35,93,447.
---
Two new Coronavirus cases have been reported in Maharashtra's Thane district, bringing the overall infection total to 7,47,339.
---
On Thursday, Tamil Nadu reported 62 new Coronavirus cases and one death, bringing the total number of infections and deaths to 35.93 lakh.
---
On Wednesday, the Union Health Ministry data updated that India logged 811 new coronavirus infections taking the total tally of COVID-19 cases to 4,46,62,952, while the active cases declined to 13,559
---
In Uttarakhand, there are currently 5,580 AIDS patients, and the HIV infection rate has been reduced to 0.24 percent, according to Health Minister Dhan Singh Rawat. 
---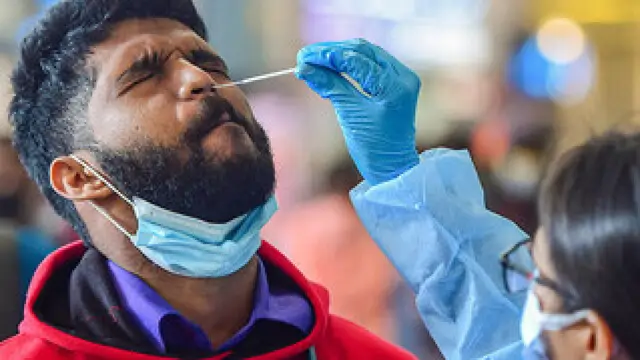 An official from the Brihanmumbai Municipal Corporation said Tuesday that 44 new Coronavirus cases were recorded in Mumbai, increasing the total number of infections to 11,54,479. 
---