The UN suggested that India could surpass China as the world's most populous country in 2023. India was the largest contributor to the milestone, having added 177 million people, while China, whose contribution to the next...
---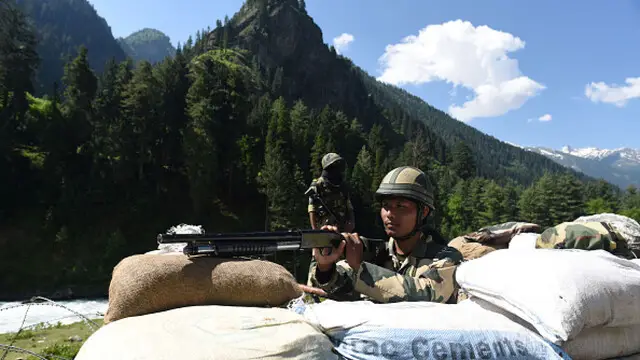 India and China have border disputes spread across multiple areas, but the major dispute is in the Ladakh region and Arunachal Pradesh.
---
Urging the government to block BGMI-PUBG, the non-profit organisation, PRAHAR, wrote separate letters to Home Minister Amit Shah and Minister for Electronics and Information Technology Ashwini Vaishnaw, and said the Chinese...
---
Congress on Monday began the Bharat Jodo Yatra in Uttarakhand from Mana, the last Indian village on India-China border.
---
Sri Lanka has allowed a Chinese ballistic missile and satellite tracking ship to dock in one of its port despite Indian security and spying concerns.
---
MHA(Ministry of Home Affairs) has recommend a ban on 54 Chinese mobile applications, citing security concerns.
---
Private Indian defence firm fends off stiff Chinese competition to arm the Nepali Army with its bullets
---
The report on US's Indo-Pacific Strategy, outlines US President Joe Biden's vision to firmly anchor the country's position in the Indo-Pacific, strengthen the region and support India's rise and regional leadership in the...
---