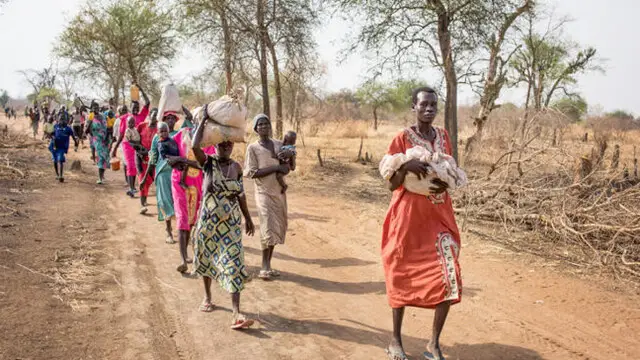 Living conditions rapidly deteriorated across cash-strapped Sudan since an October military coup sent an already fragile economy into free-fall, with the Russian invasion of Ukraine compounding the economic pain.
---
International aid organizations are scrambling to save millions of Afghanis as the cold weather has left them freezing, without food. A World Food Programme spokesperson said that only 30 cents per person per day aid is...
---
The UN's World Food Program has warned that half of Afghanistan's population is facing an acute hunger crisis, with millions forced to choose between 'migration or starvation' amid drought and economic collapse.
---
Public universities were opened after a long time in selective provinces in Afghanistan after the Taliban's announcement on Wednesday. With an inflation-ravaged economy and hunger-ridden population, terms for humanitarian...
---
The world's ten richest men saw their fortunes grow at a rate of $15,000 per second during the first two years of the pandemic and if these ten men were to lose 99.999 per cent of their wealth tomorrow, they would still be...
---
India has slipped to 101st position from last year's 94th position
---
India is going to deliver 50,000 tonnes of wheat in the next week or two, and the delivery will be completed in a month's time, Afghan Ambassador Farid Mamundzay said.
---
About one third of the country's population of 38 million doesn't know if they will have a meal every day, according to Ramiz Alakbarov, the UN's humanitarian chief in Afghanistan.
---