Gyanvapi Mosque Case: The Supreme Court had earlier transferred the case saying looking at the 'complexities' and 'sensitivity' of the issue, it is better if a senior judicial officer having an experience of over...
---
The decision came after hearing a length petition filed by the Anjuman Intazamiya Masjid of Varanasi and other connected matters. Justice Prakash Padia adjourned the hearing of the case till July 6.
---
A brief history of the Krishna Janmabhoomi-Shahi Idgah land dispute and a timeline of the current petition seeking the removal of the mosque from the temple complex in Mathura.
---
"We are being targeted. Mosques are being attacked. The government doesn't run like this," said Samajwadi Party MP Shafiqur Rahman Barq.
---
The earlier order for the protection of area where 'shivling' was reportedly found and for allowing 'namaz' in mosque will remain operational.
---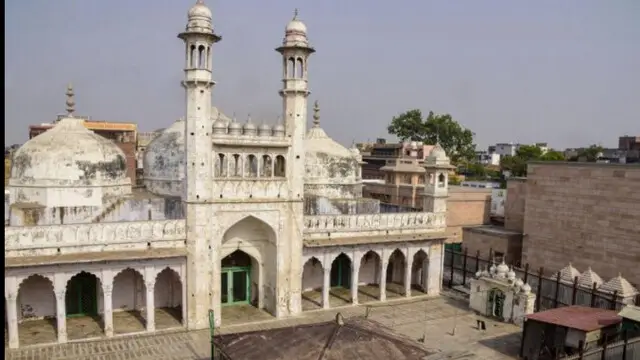 "They should forget about taking away the two mosques forcibly as there will be a big movement to save the Gyanvapi mosque and the Idgah in Mathura, and Muslims will not back down this time," Mahboob said. "Gyanvapi Masjid...
---
The Idgah is built on a part of a 13.37-acre land of the Katra Keshav Dev temple. Eleven similar cases are filed in various Mathura courts.
---
Two petitions filed in the Gyanvapi case were to be heard on Wednesday, but due to a lawyers' strike over the remarks of a special secretary-level official, the hearings could not be held.
---