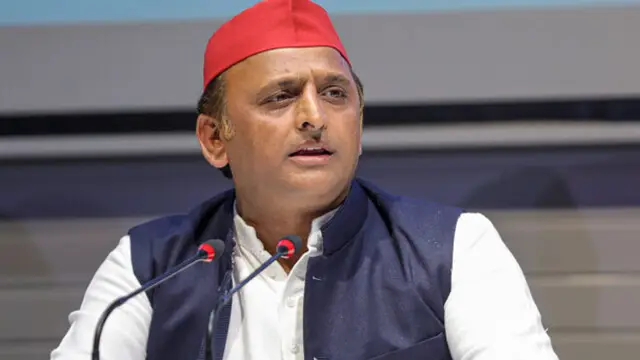 Probably training will be imparted to hide irregularities pertaining to corruption and transfer-postings, persuade those who are sulking and give excuses on poor health services, the damaged Bundelkhand Expressway and...
---
Union Home Minister Amit Shah on Sunday inaugurated several projects, including the state-of-the-art Integrated Command and Control Centre.
---
The action was taken based on a complaint that the 40-year-old staffer was watching obscene videos in the school premises, he said.
---
The Deputy Chief Minister, Manish Sisodia added that providing quality education and the best government schools have always been the priority of the Kejriwal government. The new four-storey building of the Government Girls...
---
At least 99 out of 347 teachers had moved abroad during the period of their unauthorised absence from duty, state Education Minister Jitu Vaghani told the House.
---
The NTT is supporting Akshaya Patra's Digital Education programme, which seeks to facilitate competency-based learning while focusing on inclusiveness and contributing to the government's vision of Digital India, the...
---
Parliamentary Affairs Minister Suresh Kumar Khanna said that there was problem of measurement when the students were provided uniform, but now they purchase it as per their size and liking.
---
Highlighting the contributions of visionary spiritual leaders like legendary social reformer Sree Narayana Guru and St Chavara in various fields, the Vice President also urged other states to take a cue from Kerala in the...
---