The encounter broke out in the Bomai area of Sopore town Wednesday night after the security forces launched a cordon-and-search operation, a police official said.
---
Not only are fake 'encounter' killings by cops rampant across the country, they are wildly cheered by a people who have lost faith in the criminal justice system
---
South Asia has a particularly blood-soaked record of extrajudicial killings as State-sponsored hit squads are always at work, taking out political opponents and critics
---
Security forces launched a cordon and search operation in Nagbal area of Shopian following information about the presence of militants there.
---
Since there is a thin line between exercising the right to self-defence, retaliation and using excessive force, police encounters must always be looked at with a critical eye, say experts
---
The secret killings are not the first cases of alleged extrajudicial killings in Assam. Since the 1990s, individual cases of extrajudicial killings have been reported in the state.
---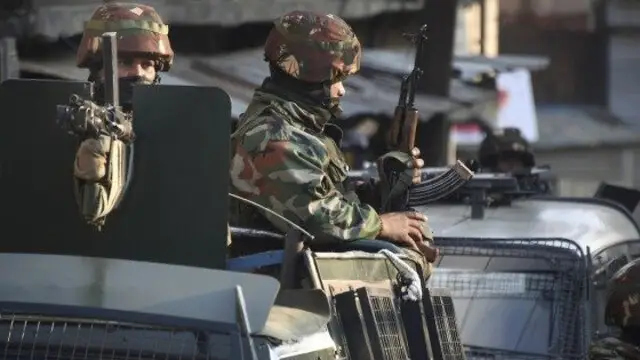 The arms packet was opened by bomb disposal squad and it was found to have contained one AK-rifle, one magazine, 40 rounds, one pistol, two pistol magazines, 10 rounds, and two grenades, he said. 
---
The culture of rifles among Adivasis, aided by the ever-increasing deployment of parami­li­tary forces, has permanently mutated the central Indian forests in Chhattisgarh.
---