Violence engulfs Manipur as clashes erupt over a dispute regarding job quotas, resulting in one fatality and the burning of numerous houses.
---
Addressing a press conference, Shah said the new Parliament building is a testament of the prime minister's vision of creating a new India, which combines modernity with the country's heritage and traditions.
---
Shah said the purpose of the installation was clear then and even now.
---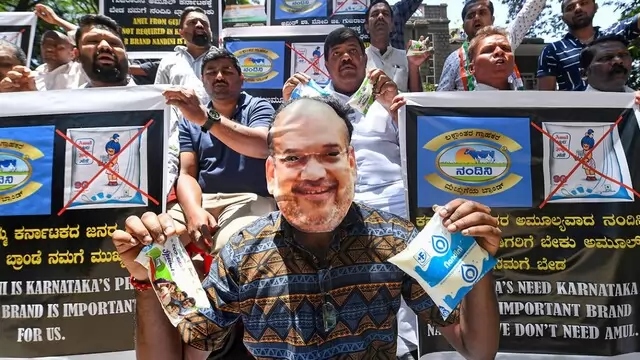 According to reports, the marketing division of Amul released multiple advertisements inviting farmers to supply milk in northern districts of the state, including Dharmapuri, Vellore, Krishnagiri, Tiruvannmalai, Ranipet and...
---
After 19 opposition parties announced their boycott of the inauguration ceremony for the new Parliament building, Union Home Minister Amit Shah says that people can think and react however they want to, other Union Ministers...
---
Union Home Minister Amit Shah said said if the birth and death certificate data are preserved in a special way, development works can be planned properly.
---
According to officials, Amit Shah is scheduled to visit Assam on Thursday for a daylong visit to mark two years of the Himanta Biswa Sarma-led BJP government in Assam.
---
The clashes in Manipur have derailed peace talks between Centre and 24 insurgent groups that were said to be headed for a conclusion earlier.
---