Sri Lanka's overall inflation surged to nearly 30% in April from 18.7% in March as the country faces its worst economic crisis.
---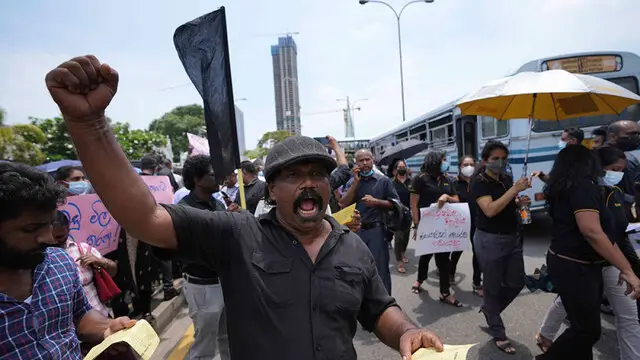 Sri Lanka's main Opposition SJB presented a constitutional amendment bill that among other provisions seeks to abolish the presidential system of governance, in existence in the country since 1978, and replace it with a...
---
Rajapaksa on Monday appointed a new 17-member Cabinet that excluded his close relatives except Prime Minister Mahinda Rajapaksa
---
On Friday, Sri Lankan President Gotabaya Rajapaksa asked the dissident group of his ruling SLPP coalition to start a dialogue with the Opposition parties on their proposal to form an interim government to tackle the...
---
Sri Lankan authorities lifted the curfew imposed in the southwestern region of Rambukkana where one person was killed and 13 others were injured in violence after the police opened fire at unarmed anti-government protestors.
---
Mahinda Rajapaksa became the only member of the family to retain a Cabinet position in his younger brother Gotabaya Rajapaksa's new Cabinet of 17 ministers appointed.
---
Sri Lankans will slip into poverty this year, the World Bank has warned.
---
Sri Lanka's Opposition party SJB announced that it will move a no-confidence motion against the government of President Gotabaya Rajapaksa if it fails to take steps to address the concerns of public.
---