Outlook asked people across India who Ram is and what the Ramayana means to them. Here is what we found.
---
In the traditional folk world of the region, Ram is popular as bridegroom and Ram as groom or son-in-law takes precedence over Ram the victor
---
A creative peep into the last hours of the Asura king Ravan after he is vanquished in the epic battle of Ramayan
---
Adivasis in Jharkhand contest the view that Ram worship has a long history in the tribal dominated state
---
A scholar reminisces his growing up in a sleepy town in Bihar and how its secular fabric changed after loud-mouthed Hindu fanatic leaders landed there
---
Hinduism is now going through a tectonic change, becoming more Abrahamic in its nature, invoking god's name as an aggressive slogan, insisting on one holy place and the supremacy of one expression of god
---
Ram Navami And Dussehra in Northeast: In many tribal versions, certain characters and events of the Valmiki Ramayana change according to the culture, tradition, ecology and the animistic faiths. Hence, they become more of a...
---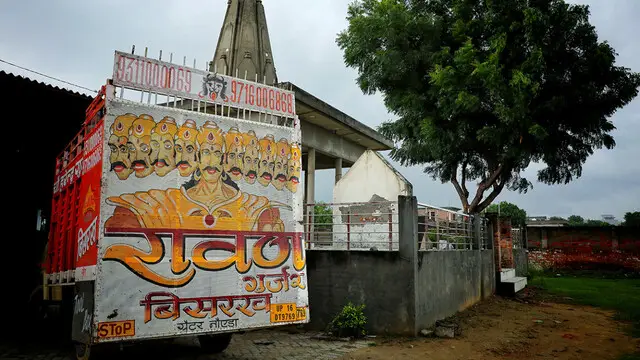 Residents of Bisrakh, a village in Uttar Pradesh, claim to have descended from the Demon King Ravan and do not celebrate Dussehra
---