But, the bulk of the amount -- USD 13,500 -- is a suspended fine to be paid in case of a repeat offence within two years.
---
Head to these five destinations to enjoy the regional variations of the Dussehra festival which is celebrated across India
---
The Durga Puja festival of Kolkata has been inscribed on the Representative List of the Intangible Cultural Heritage of Humanity
---
Veteran actor of the Bengali silver screen, Pradip Mukherjee, who became legendary after his iconic role of Somnath in Satyajit Ray's 'Jana Aranya', died in a hospital here on Monday. He was 76.
---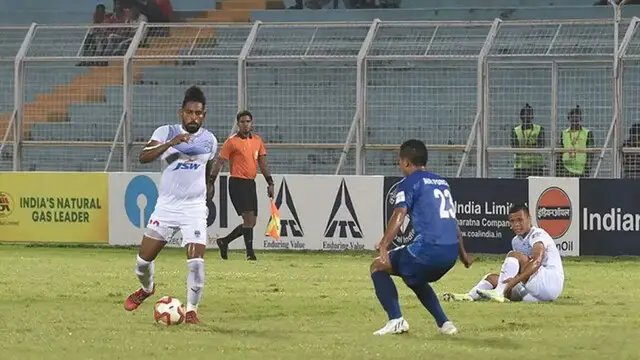 Roy Krishna (9th min), Sunil Chhetri (23rd min), Faisal Ali (71st min), and Siva Sakthi (93rd min) struck for The Blues as it secured a resounding win.
---
Playing their first match after Emami acquired the team, East Bengal were dominant in the second half but could not find the goal to break the stalemate.
---
The result revived ATK Mohun Bagan's hopes following their defeat to I-league outfit Rajasthan United and a draw against Mumbai City FC.
---
Housed in a restored mansion, this new rooftop lounge and bar combines vintage charm with contemporary vibes
---