Political researcher and analyst Suhasini Bhide said that the needs of the growing population of women in Mumbai have to be addressed if political parties have to make gains. Schemes such as safe toilets for women to homes...
---
According to the new chief secretary of Andhra Pradesh, K S Jawahar Reddy, ensuring that the fruits of governance reach every citizen will be his foremost priority.
---
Narendra Modi cited a number of welfare programmes of the central government and said crores of tribal families have benefitted from them and their lives have become easier. He noted that museums dedicated to tribal freedom...
---
Maharashtra farmer Sunil Jadahv has refused to end his protest until he receives the land promised to him under a state government scheme.
---
Addressing a rally in Amreli town in Saurashtra region on the second day of his visit to poll-bound Gujarat, the prime minister said the Opposition party can never do anything good for the region.
---
In his virtual address at the function to distribute PMJAY-MA (Pradhan Mantri Jan Arogya Yojana–Ma Amrutam) Yojana cards in Gandhinagar, the prime minister also underlined the need to fight malnutrition.
---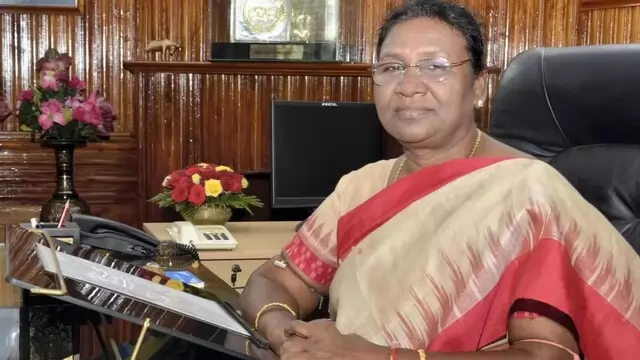 The President said the Prime Minister has been stressing on research and innovation. "There are many things in which research needs to be done and the innovative ideas within everyone should be shared with the country."
---
The government has increased the rate of interest on Senior Citizens' Savings Scheme, Kisan Vikas Patra, and other post office time deposits. Should you invest in these small savings schemes now?
---