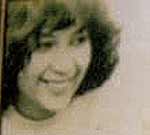 Saba Naqvi
At 17, life was often defined by rock 'n roll lyrics. For instance, I thought then that Roger Waters and Jim Morrison were particularly profound: "shine on, you crazy diamond" or "this is the end my friend". I had a tight group of friends who were just beginning to break apart, who mixed up ideas of revolution with rock 'n roll angst. We took buses, talked to each other, did not need to spend money to have fun, we experimented with ideas and life, we shopped off clothes piles at Janpath. The parents were worried, but most of us got into decent colleges and turned out okay, though some diamonds were too bright and crazy for the mundanity of life and burnt out along the way.
---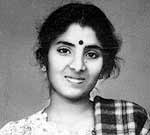 Anuradha Raman
For as long as i can remember, i had wanted to cut my rather long hair rather short to escape the drudgery of soaking it in a sea of coconut oil once a week, especially during the Delhi winters. My decision, when articulated to my grandparents, was vetoed without a second thought. I went to a neighbourhood "saloon" and came back looking like a boy. My grandmother refused to speak or acknowledge my presence. She continued dipping my head in coconut oil and had her revenge.
---
Narendra Bisht
While my friends were busy with college admissions at 17, my heart was elsewhere—photography. Not only was I passionate about it, I also wanted to pursue it seriously. Much to my parents' dismay, I chose not to do a regular course in college and, instead, began to freelance. Within a couple of months, I got a break with a Dehradun-based Hindi newspaper. My father was, however, dead against it. But I soon found myself taking a bus to Dehradun leaving a note behind, saying I wanted to follow my heart. I have no regrets about having taken the plunge, as I can today capture the best visual moments through my camera.
---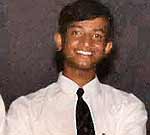 Debarshi Dasgupta
It was in 1998 that i was forced to go through the anxiety of preparing for the Class XII board exams. I had to study sciences and math because my school did not offer humanities, but that did not stop me from focusing on becoming a journalist. While many of my friends were busy filling up forms for various competitive exams, I spent time editing and writing for the school fortnightly. I was learning more outside my classroom. Age 17 was when I was steering clear of the craze to join the IITs and with studying to become an IT engineer.
---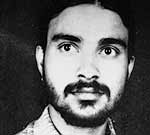 Panini Anand
Spring, summer, autumn, Winter and Spring is one of my favourite films. When I reflect on my life, age 17 was summer for me: a dead, dry and deserted summer. I lost my father, my best friend. I also lost my will to become a doctor (and lost people important to me) because of our economic condition and my parent's inter-caste marriage. But this was also the year that made me stronger. I witnessed reality in its true sense and knew how to distinguish real friends from the fake and which path I should choose. It was the 'love and hate year' of my life.
---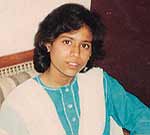 Chandrani Banerjee
I got my first two-wheeler when I was just 17. Distances no longer mattered. Roads in the Lucknow cantonment are considered one of the best and I had the ticket to ride. The drive to Hazratganj, Lucknow's most frequented marketplace, was always fun. Once, after a pleasant evening with my friends, I headed home—having told my parents that I would be back early. My scooter suddenly stopped on the deserted road as it had run out of petrol. And, to my horror, I realised there was no money left. The petrol pump attendant knew me since I was a regular there. So I offered to mortgage my wristwatch for petrol. He smiled and asked me to pay the next morning. I did return the amount the next day, but the incident is still fresh in my memory. A valuable lesson I learnt was to always check my purse before stepping out.
---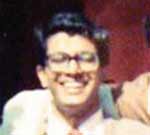 Sunil Menon
Thumbing a lift on an empty Outer Ring Road one night, devilish nocturnal bloom scents, a Bullet slowing down, helmet off, a woman, khadi-denims, very butch, twice my size—a safe ride home! Discovering that the sun dips bang into Emporium Road in December. The dubious privilege of lighting a Wills from the same match as Shahrukh Khan in the college canteen (I can't confirm it, but he can't deny it either). Most of all, one season shy of 17, a first sighting. The bus had docked into Doon pre-dawn. We ducked into a small shack, the juvenile 'Magnificent Seven', outfitted in straw hats and Stetsons. As we emerged into the morning light, warmed by milky chai, there it was, looming, a cosmic postcard down the road. The Himalayas. Bigger than university. Bigger than literature. Bigger than big.
---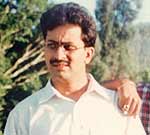 Satish Padmanabhan
All our energies those days were consumed by mastering the art of rolling the perfect joint. It's of course also the age with this unquenchable thirst for answers. Was the distinct peaty character of a Malana superior to the more smoky texture of Idukki? Did a thin cylindrical reefer make you feel better or a long conical one? Did wetting it with spit make it last longer? Rizla paper or obc? Did smoking improve memory or kill it? Did it make the mind focus better or blunt it? Did getting stoned make you feel under-sexed or over? Hmm, 17 is a haze, we were all so angst-less and such positivists.
---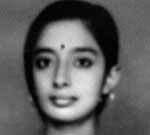 Lola Nayar
Just out of school, life at 17 was fun and exciting with a career to choose. For me, book publishing seemed an apt choice, having always lived in a house full of books. It was also the first time that I got a taste of being able to earn—through freelancing. The power of being able to earn and spend as one liked was heady, as it gave me the freedom to indulge in watching films—till then strictly restricted. It would be no exaggeration to say that practically every alternate week I would make it a point to see some of the old classic films I had heard about but not seen. The morning shows with cheap tickets made it more affordable.
---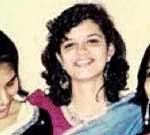 Madhavi Tata
In 1991, i was an intermediate arts student at bjb College, Bhubaneswar. Our pastime consisted of making "spirit calls" (Ouija board) using a one-rupee coin. We would invoke Mahatma Gandhi's "spirit" to predict the future. Gandhi's "spirit" was our guide. One day, the coin would not stop spinning. We begged Gandhiji to leave for his otherworld abode, but the "spirit" was deaf to our pleas. Scared witless, we ran with the coin which held Gandhi's "spirit" to the nearest pan shop and bought cough drops. Our ghostly quests ended that day. It was also the era of Manmohanomics. Inspired, I picked economics and political science for my BA.
---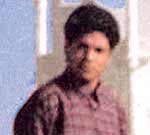 Sasidharan K
The year 1985 was a time well spent in the virgin village of Pachalipuram in Kerala, untouched by modern amenities, including electricity. There was nothing more than a few Murphy radios in the whole village. Those years were with the farmers, parents and peasants who spent all their time on slushy paddy fields. Late afternoons were ritually spent playing on the narrow uneven roads and evenings in the library. That was when I also read about Boris Becker lifting the Wimbledon crown at the age of 17.
---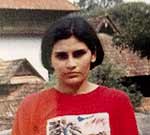 Namrata Joshi
Age 17 has been by far the worst year of my life. I was forced to study science at the cost of my love for literature. It was about living the hell called the boards, it was about being haunted by the monster known as pcm—physics, chemistry, maths—and about being permanently stuck in a nightmare referred to as jee. It was about trying desperately to find a direction in life, yet losing my way entirely in the urgency to find a "career". I don't ever want to go back to being 17 again!
---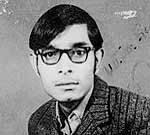 Uttam Sengupta
The year 1971 was when bangladesh was 'liberated' and I got into St Xavier's College, Ranchi. Anti-American sentiments ran high following Nixon's decision to rush the US Seventh Fleet to the Bay of Bengal to intimidate India. There was also patriotic fervour. On December 16, I came out of German class and found the sky lit up with fire crackers to celebrate the fall of Dhaka. Lance Naik Albert Ekka from the neighbouring district of Gumla was one of the many who laid down his life. His statue stands at the erstwhile Firayalal Chowk, now renamed after him. Most of the 1,00,000 Pakistani prisoners of war were brought back to Ranchi and put up in a POW camp behind barbed wires.
---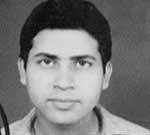 Pranay Sharma
Indira gandhi declared "Emergency" a few months before I was to turn 17. Calcutta, where I grew up, had already been under a series of political upheavals since the late 1960s that impacted both political and social life. Many friends I knew had been either killed or jailed. The Congress rule brought its own set of hoodlums. Getting back to studies, which had been badly affected in the years prior, was one major aim. The other escape was in music and sports. From Hindustani classical to rock bands to Bauls and folk—the city offered a great variety to choose from. East Bengal dominated the football scene and I was among the thousands at Eden Gardens on hand to see India win the Test match against West Indies, riding on Gundappa Vishwanath's memorable century.
---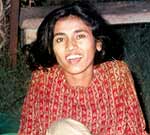 Manisha Saroop
Gawky, wide-eyed, small-town me landed in big, bad New Delhi when I turned 17. Education at an all-girls' school, the radius of my school and social life extending not beyond 20 km of Allahabad, both college and the national capital contributed to my further education. From someone who didn't even know how to cycle, I became adept at catching a dtc bus on the run, acquired a lifelong taste for chowmein at the Jai Jawan stall outside college, and saw my first few 'English' movies at Chanakya and Priya cinemas. The only Hollywood movie I remember that ever came to Allahabad was Chariots of Fire!
---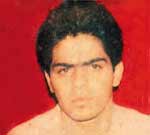 Sunit Arora
My professorial father sat me down for a "chat". No, not that one. It was a quickly delivered one-liner, "A gentleman doesn't talk about his women and his alcohol." Lesson over, but I learned a lifetime's worth of wisdom in the bargain. And that's what being 17 is all about, isn't it?
---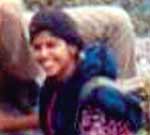 Prachi Pinglay
In 1996, I was in first year of junior college—a year worth remembering for the simple reason that it was my first ever experience of the big, not-bad-at-all world and the start of attempts to demolish metaphors such as 'frog in the well'. To travel to central Mumbai for college, courses, movies and English plays from the far suburb of Dombivli meant pushing myself to understand so many types of people so very different from the typical Marathi middle class mulgi I was. Not to mention fulfilling the academic expectations of so many people! Those years taught me not to be overawed (or judgemental either!) and were so exciting. The friends I made during two years at DG Ruparel College remain some of my best friends.
---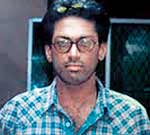 Sasi Nair
Borrowing the enfield from a friend's brother and riding to the beach with him in Trivandrum. Hot peanuts, sea breeze, salt water, wet pants, tomorrow's plans. It's late. Riding back, the bike sputters. Stop off on the side, are we doing things right? Check plugs, check gas. Oh, ohh. Two skinny kids rolling a monster on the side of the road, lifting it up, cranking the kickstart. Kick, kick, kick again. No go. Stop, take a breath, kick again. Wonder of wonders, it starts. "You have to have the faith," M says. Jumping on, hitting town at last, late night and it's gone again. Start over. On the side, back up. It won't start. "Do you have the faith?" M shouts again, almost keeling over the kickstart. Yes, we have. The Bull starts. Hit home, up the crest, neutral, riding down, we are almost there.
---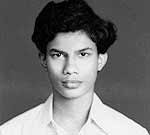 S.B. Easwaran
At 17, I was as confused as I was whiskerless. I vaguely knew I wanted a science education. Millikan's oil-drop experiment to work out the charge on an electron, the use of mirrors to determine the speed of light—such ingenuity held me in thrall. I was also plodding through Communist pamphlets in Malayalam. They were frowned upon in my agraharam in Trivandrum, though not exactly tabooed at home. I'd pick them up at a flea market, along with Sexton Blake thrillers, the occasional girlie mag. Waking up to temple sounds and the chanting from a Shankara Madom near my grandparents' home led me to the Gita, and later, some Upanishads in translation. I loved to roam, walking or cycling about with a friend. Once, trespassing into the airport, we were caught by a drunken guard who kept egging his jeep driver to run down jackals roaming the grounds. At last, we were brought to two fierce-looking but very amused cops. They asked if we were Naxals and said they would let us go only if we watched a flight take off! I remember the relief I felt at meeting them after that jackal chase.
---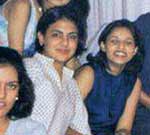 Amba Batra
At 17, my world revolved around sports and politics. I passed out of Lawrence School, Sanawar, in Himachal Pradesh and joined Lady Sri Ram College in Delhi in 1997. The change from a co-ed boarding school to an "all-girls" college was a challenging one. But it exposed me to a different kind of thinking and learning. I spent most of the year playing basketball in inter-university and inter-state matches and stood for elections for the sports union in college. As secretary of the union and basketball team vice-captain, I spent more time outside the class than inside! Something I wouldn't change for the world.
---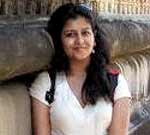 Neha Bhatt
My 17th year was in no way uneventful for the Bhatt family. We were 'giving up' the big city life, leaving Delhi and moving to a farm on the outskirts of Mysore, right after my Class 12 exams. The unspeakable horror of this uprooting, as I termed it, triggered in me my first real sense of rebellion. The melodrama didn't last long however. Before I knew it, I had settled into Bangalore's Christ College as though I always belonged there, promptly falling in love with the city that would host three exquisite years of my life.
---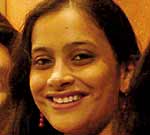 Priyadarshini Sen
2001: the year Calcutta became Kolkata. The attempt to go back to the non-anglicised, pre-colonial name was not greeted with much enthusiasm in school. We were all rebels and wanted to go against every established rule. Not only that, 17 was a time when we were struggling to find direction in life, chalking out career plans and desperately trying to be different. It goes down as one of the best years of my life. Having let go of the drudgery called 'science', I was freely experimenting with new ideas in history, which eventually because my core subject. Freedom acquired a new meaning.