"In the Mumbai/All over India/We are the bhais/We are the bhais" went the refrain from the DJ's console at the plush Chembur Gymkhana late on Christmas eve. Gyrating to this popular number from a Hindi film was a motley group comprising hardened criminals who had served time, aides of fugitive don Chhota Rajan and small-time politicians, who even fired a few shots in the air. Keeping step with this group, with equal abandon, as evident in the still photographs and video grabs, were five officers of the Mumbai police.
Advertisement opens in new window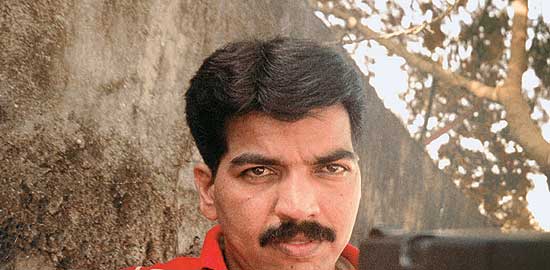 Daya Nayak
Encounter cop. Suspended for six years in disproportionate assets case.
Three days later, a video shot by a police informer found its way to the crime branch. By January 1, pictures and video grabs were playing out in some media outlets. Deeply embarrassed, the state government demanded a report from police commissioner D. Sivananandan, who recommended that all the police officers involved be suspended. On January 3, the five—DCP (Special Branch 1) V.N. Salve, ACP (Crime Branch) Prakash Wani, senior police inspector (Chembur) Ramesh Khakale, assistant police inspector (Anti-Extortion Cell) N. Kolhatkar and constable Rajendra Ghorpade—were suspended from service with immediate effect and were scheduled to face an inquiry.
"What they say in their defence are all excuses. The officers went there for they get money from the underworld."


Julio Ribeiro, Ex-Mumbai Commissioner
Consider the profiles of the top two suspended men—Salve, as head of the elite Special Branch, was in charge of all intelligence for Mumbai and had signed every terror alert issued since June 2006; Wani's job profile meant he was in charge of the crime branch's operations against the underworld in the eastern suburbs, including Chembur. On their part, the tainted cop have all defended themselves, either claiming that it was a way to infiltrate the underworld or blatantly refusing to accept that they were at the party. And this was a party at which gangster Chhota Rajan's wife Sujata Nikhalje, close Rajan lieutenant D.K. Rao (released after 11 years in jail) and sharpshooters affiliated to the gang (acquitted for lack of evidence or out on bail) were merrily partying. Paulson Joseph, unit president of the Nationalist Congress Party and a member of the Chembur Gymkhana, had rented the party hall and is believed to have organised the party to "celebrate D.K. Rao's release and the acquittal of certain Rajan men". Joseph and his wife have since been suspended from the NCP.
Advertisement opens in new window
Former top cops are livid at a relationship that has become entrenched, instead of contained. Julio Ribeiro, former Mumbai commissioner and Punjab DGP, says, "What they say in their defence are all excuses. One doesn't go for an undercover operation in a police car with an emblem and red light. The officers went there because they get money from the underworld, the politicians get both money and muscle power." A case surfaced during his stint in 1984-85, when police officials were photographed dancing with members of the underworld but it was seen as an attempt to discredit Ribeiro's full-throttle campaign to isolate and eliminate the underworld. An officer who worked under Ribeiro recalls that photographs of a cop in a Tarzan pose at the party were circulated to the media by gang members themselves.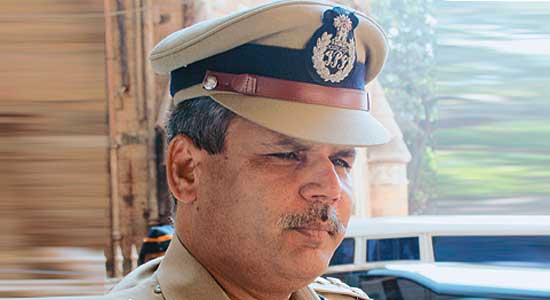 Bipin Bihari
IPS officer. Under suspension in the Rajan Chaturvedi frame-up case.
Advertisement opens in new window
Since the '70s, the Mumbai air has been thick with rumours about the cozy relationship between policemen and members of the underworld. The stakes seem to have only increased with every decade. The Chembur party has served to unravel the underworld's links with the top rungs of the police command with incontrovertible evidence. Salve, incidentally, is the first IPS officer to be suspended for links with the underworld.

The Mumbai Police can claim a fair share of men who brought disrespect to the uniform by their brazen unprofessional associations, not just with the underworld but also with builders and politicians. The Rajan Chaturvedi frame-up case of 2007 best illustrated this. In this case, an IPS officer, then additional commissioner Bipin Bihari, was suspended along with 13 other cops. Chaturvedi, promoter of Shreepati Builders and known for his iconic 45-storey residential apartment complex in south Mumbai, was arrested in March '07 and spent 41 days behind bars. The case was that he had given a "supari" to kill rival Rashmikant Shah of Vijay Builders. The state CID is still investigating the case, but five of the policemen agreed to become witnesses, which paved the way for their reinstatement. The others have moved the Maharashtra Administrative Tribunal on grounds that they were pressurised into following their superior's orders despite their plea that there was no case to book Chaturvedi. But Bihari is still out in the cold.
Advertisement opens in new window
"Mumbai is a business city.... The underworld is subverting the police and judiciary with this, it's an old trick."


M.N. Singh, Ex-Mumbai police chief
Six officers have been dismissed or suspended in the last five years for their alleged links with the underworld. Senior inspector Pradeep Sharma, also an encounter specialist, was dismissed from the force in August '08 under Article 311 of the Constitution. The order signed by then police commissioner Hasan Gafoor mentioned his "unsatisfactory prior record"; it meant that he had been found to have assets disproportionate to his known sources of income. Sharma was initially alleged to be close to the Rajan gang through the slain gangster O.P. Singh, but information is that he switched loyalties to Dawood Ibrahim's lieutenants. He was reputed—or notorious—for "settling" disputes among rival builders. Another senior inspector, Aslam Momin, was summarily dismissed from service in 2005 for his nexus with the Dawood Ibrahim gang. According to the police, Momin was found to have links with Dawood and his brother Noora. Police inspector Daya Nayak, immortalised in popular cinema as the daredevil cop who eliminates gangsters, was suspended from service nearly six years ago for possessing assets worth Rs 41 lakh, disproportionate to his income, and collecting over Rs 1 crore from Bollywood for a school in his hometown near Mangalore. However, the anti-corruption bureau pleaded lack of evidence and recently-retired DGP S.S. Virk decided against Nayak being chargesheeted.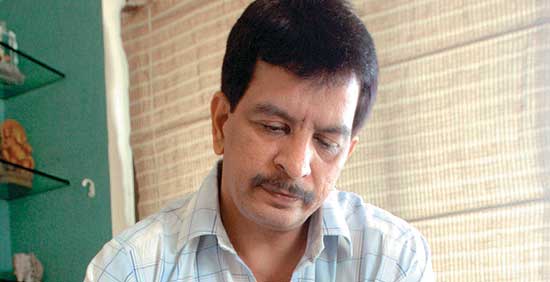 Pradeep Sharma
Dismissed senior inspector. Reportedly had links with Rajan, Dawood gangs
Advertisement opens in new window
The nexus between policemen, the underworld, builders and businessmen, sometimes backed by politicians, is hard to prove with evidence, as former Mumbai commissioner M.N. Singh knows. "The underworld is subverting the police and judiciary, it's an old trick," Singh points out, "Mumbai is a business city and all these practices of wining, dining, dealing get passed off as 'business practices'. The temptations are many but it is up to the discretion of the police officer to not fall into such traps." Former DGP Arvind Inamdar, hailed for his integrity, recalls "shunting out" 18 officers from Mumbai in the '80s for their alleged links to the underworld. "Subsequently all of them managed to come back to the city because of the political protection they had. I found one officer offering condolences at the death of the mother of a criminal," he says.
Transfers have rarely helped break the nexus. Suspensions have had to be revoked for lack of evidence, dismissals from service have allowed officers to openly partner with the politician-builder-underworld combine. As Ribeiro points out, only fundamental police reforms can offer hope.