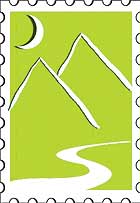 The Overlooked Corner
"On the night of December 13, 1971, the people of this village went to sleep in Pakistan. The next morning, they woke up in India." We are in Turtuk, listening to a villager recount the history of this remote northwest corner of Ladakh, which until that night was part of Baltistan in PoK. During the 1971 war, while all the attention and most of the action was concentrated on the Bangladesh front, Major Chewang Rinchen of the Ladakh Scouts and his troops captured four out of the 14 villages in Baltistan, with a total area of 804 sq km, before the ceasefire was declared on December 17.
There's an end-of-the-world feel about the landscape as we approach Turtuk after a nine-hour drive from Leh. The chortens and prayer flags, those ubiquitous landmarks of Ladakh, have disappeared. The forbidding, jagged peaks of the Karakorams seem to close in from all sides. High on a crag are the crumbling ruins of an old fort. The placid Shyok river has transformed into a roaring, jade-green torrent as it rushes to converge with the mighty Indus in Pakistan. There isn't another car on the road. The LoC is just 12 km away.
---
Time Warped Hamlets
Turtuk was opened to tourism only last year and local landowners Rehmatullah and Ataullah Khan wasted no time in setting up a tented camp in their orchard.
On August 5, barely a month after they opened shop, a cloudburst struck and their camp was washed away. The brothers bravely started from scratch again and now wait for the world to arrive at their little slice of paradise. For those who have had their fill of the monasteries, Bactrian camels and alpine lakes on Ladakh's increasingly overcrowded tourist circuit, there is indeed something new and quite enchanting to discover here.
Wild roses and columbines straddle the lane leading up to Rehmatullah's camp. Situated on a ridge above the camp are the twin villages of Turtuk-Youl and Turtuk-Farol, where Rehmatullah takes us to visit his family.
Inside the villages it's a world apart, reminiscent of a scene out of The Man Who Would be King. The villagers are fair, rosy-cheeked, with aquiline features. Many have auburn hair. "We Baltis are Aryans with a slight touch of Mongol," explains Rehmatullah. The houses, of stone and wood, stand in the shade of giant apricot, walnut and mulberry trees. Water channels gurgle through the winding village lanes. Old women wearing gorgeous silver tiaras, their hair plaited in a dozen braids, sit winnowing barley. Both villages have beautiful wooden mosques. The one in Youl, dating back to 1690, boasts a minar built entirely of latticed wood, and exquisitely carved ceiling panels. We are intrigued by what look like little cages carved into a hillside. "Put your hand inside," says Rehmatullah, his eyes twinkling. We do, and it feels like we'd put our hands inside a freezer. "This is where we store fruit, meat and our best pashminas," explains Rehmatullah. There is probably an underground glacial stream flowing beneath these cages.
---
People Made Of Silk
In Turtuk-Youl, we meet a genius who hides his light under a chulha. Abdul Karim Khali, who runs the village halwai shop, is a master sculptor in his spare time. Shyly, he shows us his latest work—on a rough chunk of rock, he has carved in high relief a crouching snow leopard stalking an ibex, against a backdrop of rugged peaks and crags. No, he can't sell it, it's not finished yet; and no, he doesn't take orders. "But come next year, I may have something ready for you."
Our next stop is at the home of a real-life 'Man Who Would Be King'. The Khan of Turtuk, Mohammad Khan Kacho of the Yabgo Dynasty of Chorbat Khaplu, to give him his title in full. His ancestors derived their power and wealth (now sadly reduced) from Turtuk's strategic location on a feeder road of the Silk Route going on to Central Asia via Skardu and Yarkand. His "palace" is a handsome mansion with a balcony from where he greets his people. The roof and eaves are ingeniously decorated with metal trimmings from a truck chassis. The Khan, alas, isn't home, but we are invited in by his wife and daughter, exquisite beauties both, and seated in his audience chamber.
There is a wooden plaque in the room, inscribed with his genealogy, dating back to 1,000 AD—his throne, and everything else of value, the Khan's wife says, was looted by Pakistani officers who were billeted here during the 1965 war.
---
Mana, With A Side Order Of Bread
The Khan's mother, reclining regally on a carpet, is 105 years old. She rises unaided from the floor and walks to the door to greet us. Rehmatullah's uncle, who is also a spry 105, is still weaving intricate pashmina shawls. There are several 100-year-olds in Turtuk, says Rehmatullah.
What's the secret behind the longevity? "Eat what we Baltis eat," is his short answer. He lays before us two kinds of bread—muskut and kisir—made with buckwheat and walnut; roasted barley porridge; sun-dried tomato and garlic chutney; yogurt flavoured with a fragrant green herb called tsamik; and a brimming bowl of apricots and mulberries. Baltistan's elixir of life tastes very good indeed.