The probe agencies looking into the mining affairs of Gali Janardhana Reddy (GJR) are sniffing around the GJR Group's 2008 investment in the Nalo Baru mines in Indonesia. GJR Group is the holding company of Obulapuram Mines as well as Brahmani Industries—both of which are under the CBI scanner. This investment, the agencies told Outlook, could give valuable insights into the Reddys' intricate money-laundering exercises.
The GJR Group picked up 50 per cent stakes in the Indonesian mines from a firm called PT Earthstone Resources at a throwaway price of US $30 million, when the mine's official valuation was $10 billion. The mine, spread over 438 hectares, has reserves of 100 million metric tonnes of high grade 64+ Fe iron ore. In rupee terms, a 50 per cent stake would roughly come to Rs 22,000 crore. However, the Reddys managed to pick it up for a paltry Rs 135 crore.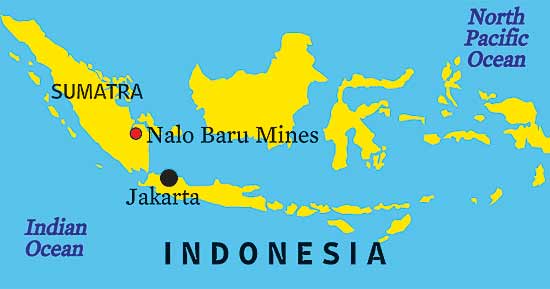 According to the agencies, the first problem here is of gross undervaluation of the deal. Two, they plan to investigate if the money paid to pick up the stakes was done using funds stashed abroad or through hawala channels. Three, they are checking if Reddy entered into an agreement with P.T. Earthstone to pay the money over a period of time. This makes him an offender because under Indian law becomes 'a foreign exchange debtor'. The Earthstone Group, the mother firm of PT Earthstone Resources, incidentally, is headed by Pankaj Shah, an NRI from Ahmedabad.
Probe agencies are also looking at links between Singapore-based GLA Trading International (named in the Karnataka Lokayukta report) with GJR Holdings, a firm registered in the Isle of Man. The shares of GLA Trading was transferred to GJR Holdings in 2007 and further transferred to Interlink Services Ltd, a company in the tax-haven of British Virgin Islands in June 2009. Interestingly, Reddy, a director of GLA Singapore till the end of 2009, was replaced by a mysterious Nayan Kumar Agarwal in January 2010. It is likely that Reddy's auditor in Bangalore, G. Renuka, may be questioned next to connect the dots in the Reddy mining matrix.