"I've led the 'yes' case for a republic into a heroic defeat once; I've got no desire to do so again."

Malcolm Turnbull
Australian PM, on the debate to declare his country a republic
Big Idea
Billionaire T. Boone Picket wants a bipartisan committee to select US presidential candidates like they do for CEOs based on leadership and vision. This is to cut out unwanted people running for president's office.
---
Intercepts
Denmark
Refugees Must Provide For Their Upkeep
The controversy over refugees and migrants in Europe seems to find a new lease of life at regular intervals. First, it was the massive debate among EU members on whether or not to take outsiders. Then, there was the Cologne molestation incident on Christmas. Now the focus is on Denmark's controversial bill—likely to be passed—to give authorities the right to confiscate asylum-\seekers' valuables to pay for their upkeep. The proposal has drawn criticism at home and abroad. But Danish officials argue the policy brings migrants in line with jobless Danes, who are required to sell assets above a certain level to claim benefits. The government has another controversial legislation lined up—it wants to delay family reunification of refugees. This is to discourage people from seeking shelter in Denmark. Hope other EU members don't follow the Danes' example.
Spain
Envoy Fall Victim Of Spanish Politics
The bitter political fight in Spain has also begun to cast its dark shadows over Delhi. Gustavo de Aristegui, Spain's ambassador to India, left recently, almost unannounced. His departure caught most people by surprise as he was due to complete his term in the middle of 2016. The envoy has been here for nearly four years and successfully managed to bring Spain to New Delhi's radar by organising frequent events at the embassy and expanding his network. Sources say he became a victim of domestic politics in the run-up to the parliamentary elections. As a political appointee, that risk always loomed. Caught in the middle of a financial scandal, Gustavo decided to resign and face the inquiry in Spain to clear his name. But his departure has definitely affected Indo-Spanish ties: a visit by the PM to Madrid, initially slated for this year, will now have to wait.
---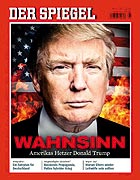 Must-Read
Der Spiegel
Acrosss the world, the media is under attack, now­here more so than in Germany. Klaus Brinkbaumer, editor-in-chief of Der Spiegel, offers this advice to readers incensed by its coverage of the refugee crisis and the Cologne incident. One, there is an inherent danger that Facebook and Twitter users will read only what they want, and view their own hatred as justified. Two, the often disparaged "mainstream media" isn't one thing; publications have different editorial lines, although some have perceptions of reality bordering on fant­asy. And three, an independent media organisation like his spends days and weeks and months rigorously researching, reporting and vetting stories. "This is not a publication where a person can just spew unverified information...only to turn around and say the opposite the next day," says Brinkbaumer. Touche.
---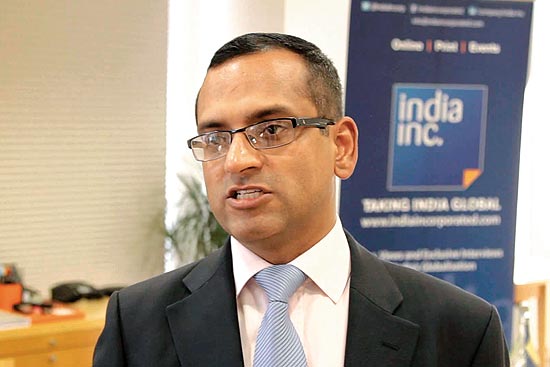 Diplomatic Chatter
Foreign envoys are talking about... Doval Jr
National Security Advisor Ajit Doval is an acknowledged power and influence in the Modi government. But now diplomats are busy talking about son, Shaurya Doval, and his growing clout. A high-profile counter-terrorism meeting in Jaipur organised by Doval Jr. has been the focus of their discussion of late. While drawing 50 experts from across the globe to brainstorm over three days on counter-terrorism measures is surely a rarity in India, for most people, it was the line-up of heavyweight speakers that was most impressive. President Pranab Mukherjee inaugurated the session and Afghan government CEO Abdullah Abdullah followed up with views from his strife-torn country. Six Union ministers, from Rajnath Singh to Manohar Parrikar, landed up as speakers. The NSA and foreign secretary S. Jaishankar were there as well, along with other senior officials. The outcome of the interactive sessions between experts was no doubt important. But foreign envoys are trying to decoding the growing clout of the Dovals in the BJP dispensation.