"The Socialists and the Republicans are crumbling. The French people are sick and tired of that old political world."

Marine Le Pen
National Front leader after her party's victory in regional elections
Big Idea
ANC leaders to South African president Jacob Zuma: " We write to you... that we are gravely concerned about the manner in which you are governing us. We find many of your decisions detrimental to the interests of the people."
---
Intercepts
Zambia
Swachh Zambia effort launched
Stinky, unclean loos in government offices are common. But Indians are not the only ones suffering. In Zambia, the issue is turning out to be a big challenge. A secretary to the cabinet in Lus­­aka recently complained bitterly that adults in his office do not keep their toilets clean. Ronald Msiska told journalists ahead of Zambia's clean campaign this weekend that whenever he pas­sed through the office, he couldn't believe his eyes. According to him, keeping toilets clean did not require money but a change of attitude. Msiska and other officials now plan to go around the var­­­ious facilities to ensure they are clean. Most Ind­ian officials who have been part of Modi's Swachh Bha­­rat campaign would appreciate his efforts. They know that such clean-up dri­ves, when turned into a day's publicity event, hardly makes sense. Real change can only come if there is a sustained campaign.
Bangladesh
The Girl Surfers of Cox's Bazar
Rise of religious fundamentalism and rapid shrinkage of democratic space might define Bangladesh these days. But a band of teenage girls are grabbing headlines with their skills in a new sport which they practise in defiance of a conservative society. They are the young surfers of Bangladesh, products of a joint project of the Brown Girl Surf and the Coconut Club in Cox's Bazar. The project, a brainchild of Hazera Khanam, a surfer herself, is aimed at rehabilitating orphans and girls with physical disabilities from poor families. In a society where swimming in public is a taboo for girls, the surfers have grabbed both eyeballs and raised eyebrows. Many have castigated them as "fallen women" and issued physical threats. But so far nothing seems to have dampened the teenagers' enthusiasm for riding the waves along the longest sandy beach of the world.
---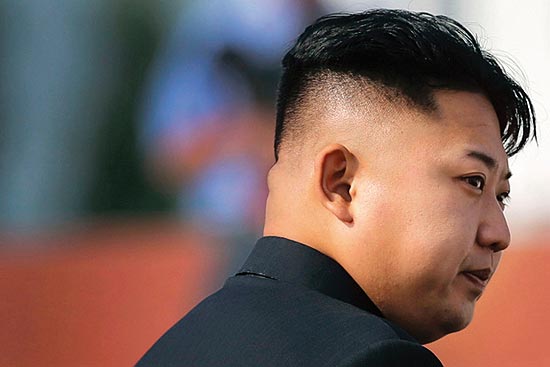 Must-Read
Go get the 'ambitious' hairdo
Dictators around the world have their own quirks to ensure a cult following among their people. But North Korea's supremo Kim Jong-un seems to have taken this cult worship to another level. His officials have asked people to model their hairstyle on the young dictator. Kim's eccentric hairdo is known in the country as the 'ambitious' style, where the sides and back are almost clean-shaven and only the top is left. Ordering young North Korean men to keep their hair short, officials are going around with scissors and cutting off the hair of any offender who dares to keep it longer than 2 cm. While most men are following the hairstyle of Kim Jong-un, referred to by his countrymen as "brilliant comrade" or "outstanding leader" of the Worker's Party, his wife has become a model for the women. They have been asked to wear their hair in Ri Sol-ju's bobbed-cut style. After this even-handedness, no one can at least charge the 32-year old dictator of showing any gender bias.
---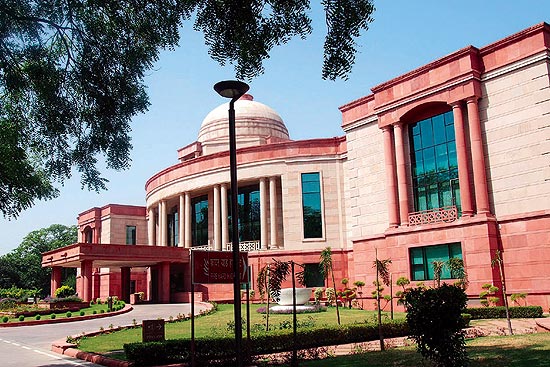 Diplomatic Chatter
Foreign envoys are talking about... MEA's diplomats and un-diplomats
The caste system is in force not only in different parts of the Indian society but also in the elite Union ministry of external affairs. One already exists between diplomats who are considered regular IFS officers and those who enter the diplomatic service from the IFS (B) category. But a new system is being created with induction of consul­tants in the MEA from outside. Earlier, most consultants were retired government officials or those brought by politicians to manage their office. But in order to shore up its bench strength, the MEA is now reaching out to outsiders to help it achieve its goals at the global stage. Besides, a number of big internatio­nal events are to be hosted by India in the coming months, where it will need additional hands to help it execute those programmes. But the newcomers will be treated differently from regular diplomats. They will be under a different pay scale, won't get posted outside and will also have no access to diplomatic cables and files. Though this experiment is at the initial stage, no one is sure whether creating a new caste system within the MEA is such a good idea.