"Putin's criticism of the West suggests he is still living in the 20th century. It's a neo-Stalinist speech when dictatorships are praised, democracy demonised, the West blamed for everything."

D. Grybauskaite
Lithunian President on his Russian counterpart
The Big Idea
Sorbonne University has launched the "PhD World Cup" to bridge the gap between university labs and wider society. Doctorates have to describe their theses in 180 seconds flat.
---
Intercepts
Israel, Palestine, Jordan
Kids' stuff
Pranab Mukherjee's trip to West Asia, the first by an Indian president, is turning out to be a cause for celebration in the three countries he is visiting. Though much of the visit is being seen as an attempt to strike a balance between growing Indo-Israeli ties and maintaining links with New Delhi's Arab allies, the hosts are outdoing each other in their hospitality. All three are awarding him honorary doctorate degrees. The only sore point was a consignment of 30 computers which Pranab wanted to gift Palestinian children, being held up at the Israeli port of Haifa. For a while, it threatened to overshadow the entire visit, but the matter was sorted out and all was well that ended well before the first citizen boarded the flight to Jerusalem.
United Kingdom
Labour pains
At least four Labour MPs—Keith Vaz, Virendra Sharma, Steve Pound and Seema Malhotrahave—have donated their pay rise to contribute towards the cost of putting on a show for Prime Minister Narendra Modi at Wembley Stadium next month. His trip to United Kingdom next month will be the first prime ministerial visit from India to the UK in 10 years. But already, many parliamentarians have started joining the large number of NRI organisations to make Modi's visit a memorable event. The choice of Wembley, usually reserved for marquee Champions League matches or high-voltage rock concerts, has also surprised many. "It only shows how special Modi is to all of us," says Vaz. One wonders if Labour Party leader Jeremy Corbyn shares the same view.
---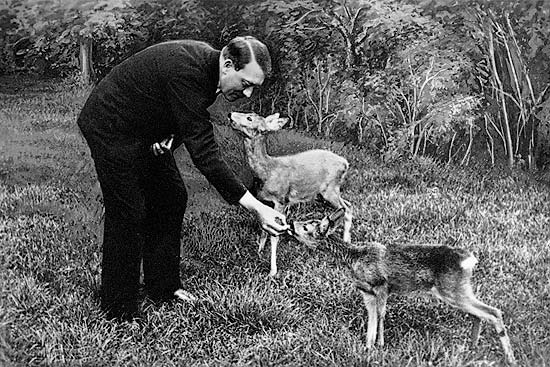 Heinrich Hoffmann Collection, Picture Archive, Bavarian State Library
Must-Read
Wolves as Sheep
Throughout the 1930s, well into the series of crises that pummelled Europe, when persecuted Jews were being herded into ghettos—many des­­tined for concentration camps—the English-language press ran a series of stories to show the human face of Adolf Hitler. A month after Guernica, the New York Times Magazine published a front-page article on Hitler's idyllic mountain ret­r­­eat, Berch­tes­­gaden, in the Bav­­arian Alps.
The timing of the feature and other articles coincided with Hitler's public makeover as a statesman, where the rough edges of the anti-­Semite demagogue were sanded away thro­ugh the creation of a sophisticated persona that emerged in carefully crafted domestic surroundings. Journalists gobbled it all up, fueling a false image of Hitler by publishing glowing stories of the Führer, even in the face of disturbing realities that had begun to emerge. All this may sound strangely familiar, with similar tactics being adopted by publicists to paper over their leaders' ugly past.
---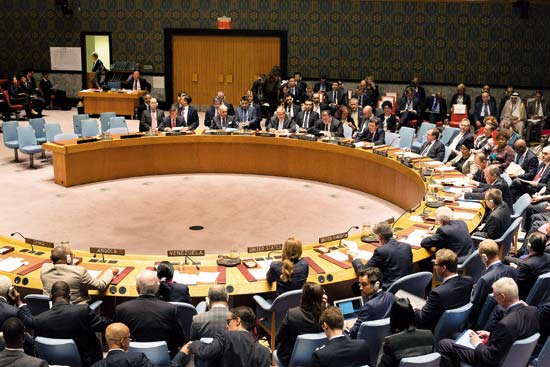 Diplomatic Chatter
Foreign envoys are talking about... India's UNSC seat
The growing proximity between China and Russia has begun to bother many in New Delhi's South Block. No one has started calling this a Sino-Russian axis yet, but diplomats are concerned that the two influential countries, with their own axes to grind, may be beginning to cast a dark shadow over New Delhi's long-standing aspiration to find a permanent seat on the United Nations Security Council. Moscow's lack of support for the G4—comprising India, Japan, Germany and Brazil—to help one or more of them find a place at the high table has caused much heartburn in New Delhi. Besides, China's antipathy towards Japan is all too well known. While Russia has reassured India about its unstinted support for its candidacy, it also suggests that a G2 formation with India and Brazil stands a better chance than the G4. But is India willing to shed the extra weight of Germany and Japan now to increase its winnability?
---
Contributed by Pranay Sharma, Sunit Arora, Dilip Bobb and Pritam Sengupta