"Xi hosting a meeting on women's rights at the UN while persecuting feminists? Shameless."

Hillary Clinton
Former US Secretary of State on Chinese President Xi Jinping
The Big Idea
NYU professors Finn Brunton and Helen Nissenbaum are offering 'obfuscation,' a toolkit to fight digital surveillance by deliberate use of misleading information to interfere with secret data collection
---
Intercepts
Maldives
An Island On Our Side
With Nepal on the boil, India is taking no further chances to let things drift in its immediate neighbourhood. Foreign minister Sushma Swaraj will be heading for Maldives shor­tly to ensure bilateral ties with the neighbouring island do not go out on a limb. Delhi-Male relations have been strained since former president Nasheed's arrest by the Abdulla Yameen government. But a suspected IS bomb attack on him has pushed the two sides towards a quick rapprochement. Narendra Modi, who has toured most of the South Asian nations, has so far left out Maldives from his itinerary. South Block hopes Sushma's visit will help prepare the ground for an early prime ministerial visit from New Delhi to Male.
IDSA
Defensive Over A Babu
Jayant Prasad's appointment as director-general of the Institute for Defence Studies and Analyses (IDSA) may not have surprised many people. A former diplomat with wide experience, Prasad seems to be the right choice for the coveted post. But sections in the armed forces appeared to have a different view of that assessment. Sources say hectic lobbying by some in the defence establishment delayed Prasad's appointment for nearly a year. Though the IDSA is heavily funded by the ministry of defence, it claims to maintain an independent view on both def­ence and security issues. The issue of Prasad's appointment was only settled when the PMO stepped in to tell the dissenters that since four think-tanks are already run by former 'faujis', it is time that IDSA is headed by one with a diplomatic background.
---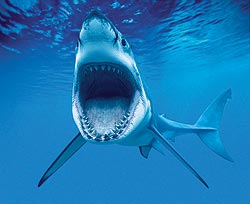 Must-Read
"Shark Summit," Australia
When most world leaders are preoccupied with the Islamic State and international terrorism, New South Wales authorities in Australia are obsessing with the menace of sharks. The NSW government organised a 'shark summit' recently, drawing over 70 participants from different parts of the globe, including the US and South Africa—two other countries which have faced high death tolls from shark attacks. Experts at the summit compared technologies designed to protect surfers and swimmers from sharks. There have been 13 shark attacks in NSW this year and the government has already responded with a $250,000 shark-tagging programme and an independent review of detection and deterrent technologies. While swimmers are seeking protection, they also insist on only non-lethal methods to deal with sharks. Now that's called putting your heart where others have their teeth.
---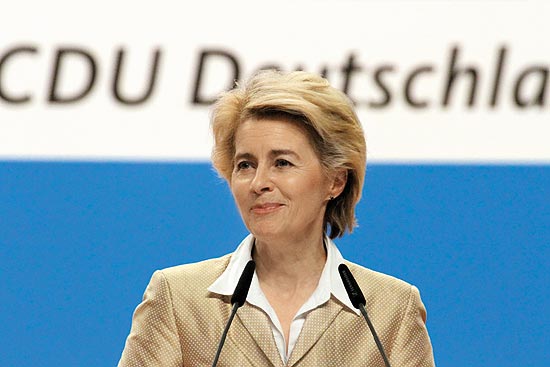 Diplomatic Chatter
Foreign envoys are talking about Germany... plagiarism
German Chancellor Angela Merkel is due in Delhi later in October. But the plagiarism controversy involving her defence minister, Ursula von der Leyen, is already the focus of capital's diplomatic chatterati. The high-profile minister has been accused of plagiarising part of her 1990 doctoral dissertation—a charge which she has flatly denied. Ms von der Leyen, seen in some sections as a likely successor to Chancellor Merkel, has asked for her thesis to be reviewed by an independent panel to clear her name of the plagiarism charge. Several German politicians, including some from Merkel's cabinet, had to resign on similar charges of plagiarism in recent years. Defence minister Karl Theodor zu Guttenberg in 2011 and education minister Annette Schavan in 2013 stepped down following charges of plagiarism. Liberal fdp member Silvana Koch-Mehrin also resigned from the EU parliament vice-president's post on a similar charge. Will Ursula von der Leyen now share the same fate?
---
Contributed by Pranay Sharma, Sunit Arora and Pritam Sengupta