"When people say, 'My heart says I should be with Jeremy
Corbyn's style of politics', I tell them, well, get a transplant."

Tony Blair
Former British prime minister on new Labour party chief Jeremy Corbyn
The Big Idea
Rahul Panicker, a Bangalore engineer, is named in MIT Technology Review's "35 under 35" for inventing an incubator that works for six hours without power. It's used in 15 nations on 2,00,000 babies.
---
Intercepts
Australia
Top dog with a blog
Politicians often pursue different hobbies when they want a break from their hectic political life and ease pressure. Some paint, some play the piano or the guitar, while others keep themselves busy with outdoor sports. But Australia's 60-year-old new prime minister Malcolm Turnbull—a former journalist, lawyer and investment banker—runs a regular and popular online blog about dogs. Its most recent post, from April 23, guest-penned by 'Dusty the Kelpie' says, "The problem with humans is that they have terrible trouble communicating with each other". Turnbull started the online blog for his beloved Maltese terrier, Mellie, some years back, but continued to run it even after her death in 2011. For the record, his arch political rival, Kevin Rudd, is a committed cat-lover.
Bangladesh
Mending broken Hearts
For far too long Bangladeshi diplomats who fell in love with 'outsiders' ended up with a broken heart because an archaic government rule prevented them from marrying foreigners. But now, it is time for them to rejoice as the government has finally decided to amend the law to allow all its officials, including diplomats, to marry a partner of their choice, including foreigners, provided they get prior approval from the country's president. A similar rule in India was also the cause of heartache among several IFS officers—till it was amended a few years ago. But now Bangladesh seems to be borrowing a leaf out of the Indian diplomatic service's books to help it broaden its bilateral engagement with many more countries.
---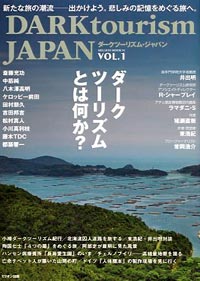 Must-Read
Dark Tourism Japan
Travel magazines are bound between cliches: sun, sand and silhouettes; glistening beaches and steaming food; aviator glasses and smart clothes. Well, a Japanese magazine has gone to the other extreme, offering holiday-makers an immersion in misery, destruction and death. Over 96 pages, the recently launched Dark Tourism Japan offers a ringside view of leper colonies, holidays in war-torn Chechnya, and day trips through towns affected by the Fukushima nuclear disaster. It is called 'thanatourism', from the Greek word for death, thanatos, which has seen a boom in Japan since the 2011 tsunami and nuclear disaster. The inaugural issue of DTJ features the human skulls at the Fontanelle cemetery in Naples and ends with a photo essay devoted to the work of Gunther von Hagens, the German doctor who preserves and slices up human and animal bodies, exposing their internal organs.
---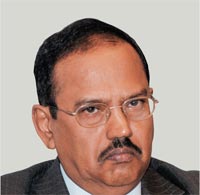 Diplomatic Chatter
Foreign envoys are talking about... Ajit Doval
National Security Advisor Ajit Doval's penchant for encroaching into MEA turf has made him a hot topic for the chatterati in Delhi's diplomatic corps. Doval, claimed to be the brain behind PM Modi's decision to invite South Asian leaders at his oath-taking ceremony in May 2014, is not only taking a keen interest in neighbours. He is also trying to push the envelope to get into areas far and wide. His attempt to resolve the controversy invo­lving a Saudi diplomat charged with raping his maids led to serious concern among diplomats. Many saw in Doval's proactive role an att­­empt to overshadow foreign secretary S. Jaishankar. Luck­ily, the issue got resolved with the recall of the diplomat by Riyadh. But the rumblings con­­tinue. A wise bird tells us that in the not-too-distant future the nsa's role will be split into two—internal and external—like it was earlier with M.K. Narayanan and J.N. 'Mani' Dixit. Jaishankar retires in February 2017. Is that when the foreign service will get to share the driver's seat?