"China needs to drop the fantasy of keeping a high growth rate of 7 or 8 per cent. Its economy needs to transform from relying on investment and exports to relying more on consumption."

Wang Jianlin
Chairman, Dalian Wanda group, China's largest real-estate developer
The Big Idea
Japan is planning to scrap a 53-year-old policy of giving its citizens 'sakazuki', a silver sake cup, when they turn 100, as there are too many of them and its costs $2 million a year.
---
Intercepts
India
Waiting For A Head
After making a number of controversial appointments in key ins­titutions, Modi sarkar seems to be taking its time in naming the head of the Institute for Defence Studies and Analyses (IDSA). The prestigious strategic and international affairs thinktank has been headless for over a year. The institute, funded by the ministry of defence, has the defence minister as its ex-officio president. But it needs a competent professional to run it. The names of Jayant Prasad and Rakesh Sood, former ambassadors to Afghanistan and Nepal, have been doing the rounds along with that of Shakti Sinha, a former PMO official. But a surprise can­didate has emerged: the well-regarded C. Raja Mohan. His book Modi's World was released a few months back.
Vietnam
Doval Diplomacy?
Although a constant and conspicuous presence on the prime minister's foreign trips—even more so than external affairs minister Sushma Swaraj or foreign secretary S. Jaishankar—national security advisor Ajit Doval is rarely seen at national day functions that dominate New Delhi's diplomatic calendar. So what was he doing at Vietnam's Independence Day celebration at the Hyatt last week? At a time when an "assertive China" is a concern for countries in Asia and beyond, Viet­nam's strategic location in the South China Sea is leading many big players to reach out to it. Three major powers—Fra­nce, US and China—had suffered a 'bloody nose' at the hands of Vietnam in the past. A strong Indo-Vietnamese tie can, the­refore, be seen as an ideal strategy to deal with China in the near future.
---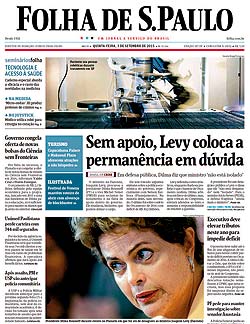 Must-Read
O Folha de Sao Paulo
In a mirror-image of the closing days of Manmohan Singh's second term, Brazilian President Dilma Rousseff is under mounting pressure from large sections of the populace over rampant corruption, rising inflation and alarming increase in unemployment numbers. Pictures of thousands of angry people marching through Rio's famous Copacabana beach and other major cities and towns were splashed across the Brazilian media last week. According to O Folha de Sao Paulo newspaper, 2,00,000 people took part in the marches, demanding not only her resignation but also her impeachment in parliament. Some are now even demanding a takeover by the army, since all politicians are 'thieves'. With the country's economy contracting to two per cent and a billion-dollar bribery scandal involving the state-owned oil giant Petrobras, the road ahead for Dilma seems to be getting tougher by the day. She was, after all, chairperson of its board for seven years from 2003.
---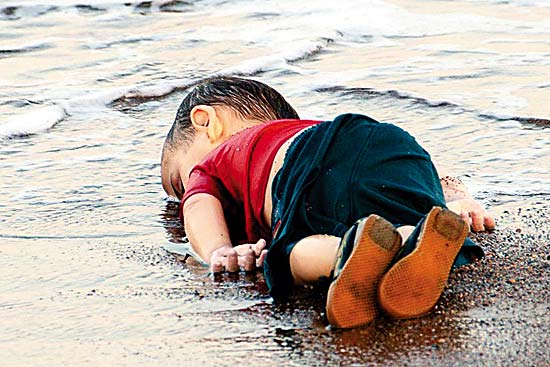 Diplomatic Chatter
Foreign envoys are talking about... migrants
Immigration from Syria and North Africa, which has dominated news in Europe for weeks, boiled over this week with a Turkish news agency releasing the picture of a young boy washed ashore, with the hashtag #KiyiyaVuranInsanlik ("humanity washed ashore"). There is no unanimity yet on how to deal with this profo­und challenge. With Hungary now saying "Europe had a moral duty to tell migrants not to come here", a new debate on how to describe 'migrants' is now taking centrestage. Though migrant is a neutral word, it does deny the person's status as a 'refugee', argue critics. Others stress that unless one seeks refugee status lega­lly, it is premature to describe one as such. Some make distinctions between 'refugees' and 'economic migrants'. The 18th century French Revol­ution led to 'emigre' being a common usage for those who moved out of France to settle elsewhere. But the diverse religious and ethnic background of newcomers is not providing any easy answer.