"You utter scum.... You are a coward and a killer.... You are less popular than Adolf Hitler right now.... The mouthwash at your clinic tastes like dish soap."

FACEBOOK | Comments left for Walter Palmer for killing 'Cecil' in Zimbabwe
The Big Idea
Urban architects in Britain are pushing for the restoration of drinking fountains to encourage consumers to stop consuming packaged water...and help save the environment
---
Intercepts
Pakistan
India on the chair
Though not really a punishment, an Indian stint is considered "tough" for most Pakistani diplomats, especially the high commissioner. But the buzz in Chanakyapuri is that the current incumbent, Abdul Basit, may now end up in the foreign secretary's chair, as did his immediate predecessor, Salman Bashir. Earlier, Jalil Abbas Jilani, who served as deputy in the Pak mission in early 2000 and was thrown out of India as persona non grata after he was accused of funnelling funds for separatist activities in Jammu and Kashmir, also ended up becoming the foreign secretary. If Basit makes it to the top post, it will surely encourage more Pakistani diplomats to opt for Delhi. It seems, after all, that an India posting is not such a bad deal.
Abu Dhabi
Bridging the gulf
It's no secret that the foreign policy establishment has been voicing its concerns about the Narendra Modi government's lack of engagement with West Asia. The no-longer-whispered refrain questions the lack of a high-level visit to a region that accounts for $20 billion of remittances and 70 lakh NRIs. India's relations with the Arab countries also affect ties with immediate neighbours Pakistan and Afghanistan. The stakes have gotten higher, given an impending visit by President Pranab Mukherjee to Israel. That's why the foreign office has let it be known that Modi will visit Abu Dhabi and Saudi Arabia "soon". And now, Iran has been added to the travel list. The question being asked with some urgency is: will Modi bite the bullet in 2015?
---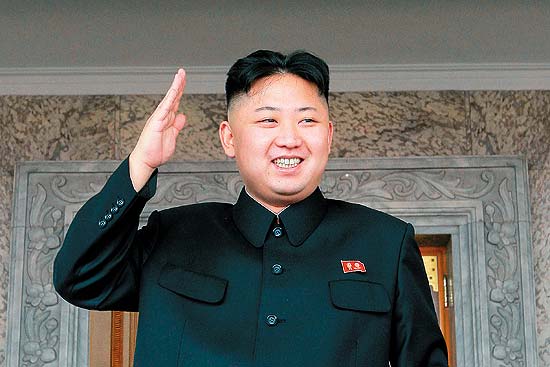 Must-Read
Jakarta Post
International awards, the Nobel Peace prize included, have often run into controversies for choosing people with dubious track records. Few would, however, have expected North Korea's young dictator, Kim Jong-un, notorious for human rights abuse, to receive an international award extolling his efforts for "peace, justice and humanity." Rumored to have killed his uncle as well as a senior general (for falling asleep during one of his speeches) and several of his countrymen, Kim junior was bestowed the latest honour by an Indonesian charity. Run by former Indonesian military ruler Gen Sukarno's daughter, Rachmawati Sukarnoputri, the Sukarno Education Found­ation justified the choice of the award. Rachmawati argued that much of the reports against Kim Jong-un were western propaganda, like those put out against her father. All said, the global statesmanship award now puts the young dictator in the same pantheon as Mahatma Gandhi and Aung San Suu Kyi.
---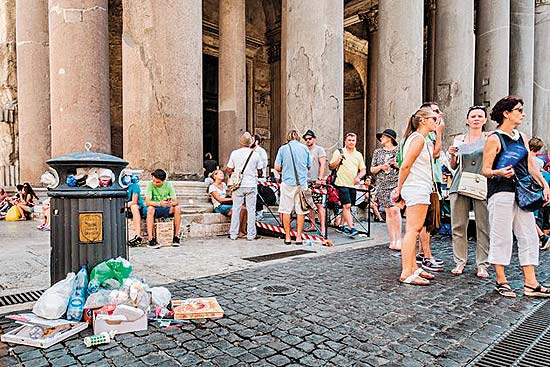 Diplomatic Chatter
Foreign envoys are talking about...India and Italy
India and Italy have plenty in common. The mother fixations. Joint families. Loud talk on the streets. Coalition governments. Raucous parliaments. Pizza and utthappam. A violent mafia. And, of course, Sonia Gandhi. But what diplomats in Delhi are talking about is Rome's latest clean-up campaign, which bears a striking similarity to Narendra Modi's 'Swachch Bharat' campaign. Dog­ged by mounting piles of uncollected rubbish, the mayor of the Eternal City has launched a campaign to reverse its moral and material decline. Readers of the Corriere della Sera, a newspaper, were invited, a la Modi, to send in photos and accounts of their experiences. "Chock-full and dirty. A third-world experience," was the verdict on the transport system. Another described a plague of rats near the Vatican. He could very well having been describing India. That said, India won't, but will the 'Swachch Rome' campaign fetch Italy the 2024 Summer Olympic games?
---
Contributed by Pranay Sharma, Sunit Arora, Alka Gupta and Pritam Sengupta