After his night of mayhem, the prime accused in the Delhi gangrape, Ram Singh, returned to his room in Ravidass camp, a ghetto inside R.K. Puram, a south Delhi neighbourhood inhabited largely by government employees. Near midnight, he sat down to cook chicken curry in his filthy room with its single bed and litter of empty liquor bottles. He shared the meal with his brother Mukesh. Then he stepped out and spotted a kid in the neighbourhood, even jokingly asked if he wanted some chicken. Who are these men and what makes them such monsters?
Ram Singh, 33, clearly the leader, is a class IV dropout who had come to Delhi from Rajasthan with an uncle. Initially, he worked at a dhaba in Trilokpuri, then a tea stall and paan shop and finally landed the job of a 'helper' in east Delhi's Anand Vihar bus terminal. Later, he was promoted from helper to driver. In his neighbourhood, he was known as "a mental case". Every night, he would go to fill water at the community tap and tease any woman there. If anyone objected, he fought with them. Of his private life, this is what the neighbours say: he ran away with someone's wife in the basti, apparently "married" the woman but returned saying she had died. When he saw the woman's ex-husband with a new wife, he told him the "new wife looked better than the old one".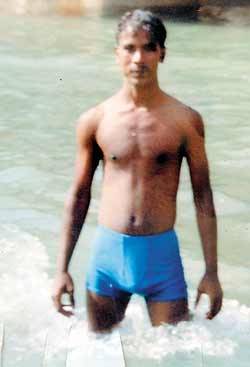 Mukesh, 26, Ram Singh's younger brother, was the designated driver of the bus when the crime was under way. Police say the duo's father was of "unsound mind", the mother saddled with six children. Ram and Mukesh had been living together for some time. For a while, a third sibling, Suresh, too was there but he moved out because of the constant complaints by the neighbours. Mukesh, however, was under his elder brother's thumb though he aspired to get rich quick and "have many thrills". He's accepted his guilt and, unlike his brother, has agreed to an ID parade.
Pawan Gupta, 19, a fruit seller preparing for his 10th grade exams, lived in the same basti. The fruit shop was closed on Sunday which is why Pawan decided to join Ram Singh and Mukesh on that fateful ride. Vinay Sharma, 20, an assistant gym instructor from the basti, often performed pujas in the area, having learnt the basics from his grandfather. His father has now disowned him, though the mother still believes he is innocent. Also with them was Akshaya from Bihar (whose wife had deserted him and returned just before his arrest). He had worked in a brick kiln and liquor vend before landing a job with a travel agency in Noida. There's also a minor, 17, who worked on inter-state buses from Anand Vihar. He often stayed with Ram Singh and along with his mentor was the most brutal during the attack. He's also the one who beckoned the couple to come and ride in the bus.